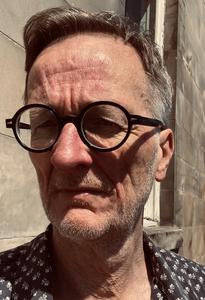 Prof Derek Duncan
Professor
Phone

Email

Office

Room 119

Location

Buchanan

Office hours

By appointment
Research areas
My research focuses on modern Italian culture. I am particularly interested in exploring intersections of sexuality/gender and of race/ethnicity in a transnational framework. I have become increasingly interested in engaging Italian cultural production as a set of vernacular global practices extending far beyond the peninsula itself. My teaching reflects these interests and I offer modules on topics such as Black Italians, and Italian Emigration.
I am currently working on a two-year Leverhulme-funded project, Loose Ends: minor transnational Italian cultures. Loose Ends looks at four cities - Edinburgh, Hamburg, Adelaide, New Orleans ? which have relatively small, but significant, populations of people of Italian descent. What interests me about places like this is that they offer opportunities for thinking about migration which doesn?t inevitably refer back to a fixed point of origin. Italy is not at the centre of this minor transnational culture. While most research on the subject of migration looks at the relationship between where people come from and where they move to, my project explores alternative and less familiar forms of cultural connectedness. The threads connecting the four cities are spun by the artist Sir Eduardo Paolozzi (1924-2005) and his eclectic body of work with which I explore transnational entanglements through film, literature, textiles, food and other forms of material culture. The main languages of the project, in and out of translation, are English, German, and Italian.
In many ways this project has grown out of the large AHRC-funded projectTransnationalizing Modern Languages: Mobility Identity and Translation in Modern Italian Cultures and its follow-on Global Challenges project in Namibia on which I was one of the lead investigators. Part of the project brief was to bring language and cultural translation into new curriculum areas. This short video introduces what I did with teachers and pupils in Drummond CHS and Castlebrae CHS in Edinburgh. I have become increasingly engaged by the field of Creative Humanities and the link between artistic practice and academic research co-organising Press Play, an integrated conference and exhibition in Rome in 2019.
I am an Editor of two new book series with Liverpool University Press Transnational Italian Cultures and Transnational Modern Languages for which I'm co-editing the core text, Transnational Modern Languages: A Handbook, a collection of more than 30 essays written for undergraduates exploring key aspects of Modern Languages from a cross-cultural perspective.
PhD supervision
Selected publications