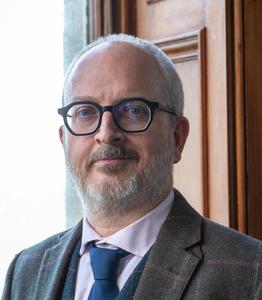 Dr Philip Roscoe
Reader
Director of Teaching
Biography
I joined the School of Management at the University of St Andrews in 2009 as lecturer, and was promoted to Reader in 2013. From 2008-2009 I was assistant professor at Supdeco Montpellier in France, and before that a research assistant at the University of Lancaster. Since arriving at St Andrews I have been a Leverhulme Trust Research Fellow (2016), and have published in leading sociology and management journals, notably Organization Studies, Accounting Organizations and Society, Economy and Society and Organization, with monographs published by Oxford University Press and Penguin. I am associate editor of the Journal of Cultural Economy. I hold a PhD in management from the University of Lancaster (2007), an MPhil in medieval Arabic thought from the University of Oxford (1998) and a degree in theology from the University of Leeds (1995). From 1998 to 2004 I worked as a financial journalist and small-business owner.
Teaching
MN4236 Sociology of Finance
MN5001 Contemporary Global Issues in Management
Research areas
I am a qualitative social scientist interested in markets ? how markets are organised and how they work as organising devices. I am a leading member of the growing field of ?market studies?, an approach informed by science and technology studies, as well as sociology, accounting and organization studies. My work emphasises the ethical and political dimensions of markets. I have, for example, studied the organisation of ?fairness? in transplant allocation and how online dating enacts instrumentally rational, calculative romances. I have a long-standing interest in financial markets, often taking a critical perspective: my most recent project constructed a historical sociology of two stock markets founded in the 1990s. I advocate participatory, impactful work, an approach that I seek to follow in my own practice. Beyond contributions to my field, I am best known for my long-running interest in public engagement: I was one ten winners of the inaugural AHRC BBC Radio 3 ?New Generation Thinkers? scheme, launched in 2011, and published a book ?I Spend therefore I Am? (Penguin/Viking) for a broader audience in 2014. I was shortlisted for the 2014 Deutscher Wirtschaftsbuchpreis. I am currently producing a podcast series ?How to Build a Stock Exchange?.
PhD supervision
Selected publications