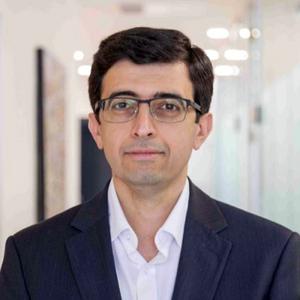 Dr Pejman Abedifar
Honorary Lecturer
Biography
Pejman took up the role of Honorary Lecturer in 2020, having been a Lecturer in Banking and Finance with the University of St Andrews School of Management from 2014 to 2020. He received his PhD from the Université du Limoges, France. His PhD dissertation examines three different topics within the area of financial intermediation including Islamic banking, noninterest income activities and finance-growth nexus.
He has completed three masters programs: a research masters in corporate finance and banking from Tilburg University in 2009 and a professional masters in mathematical finance from Amsterdam Business School in 2008. He also received a Masters Degree in economics from Allameh Tabatabaei University, Tehran in 2000. Pejman has earned his Bachelor?s Degree in banking at Iran Banking Institute, Tehran in 1997.
Before moving to academia, Pejman had been working in the EXIM bank of Iran for more than ten years (1997-2007). He was in charge of International Finance department.
Teaching
MN5310 Banking and Finance
MN5311 Responsible Investment
MN5320 Advanced Financial Econometrics
MN5611 Alternative Investment
PhD supervision
Yeliangzi Zheng
Caixia Shu
Selected publications