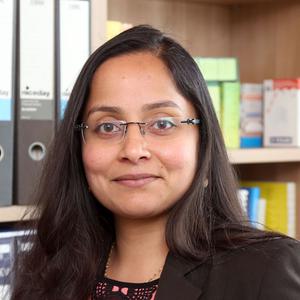 Dr Neha Gopinath
Associate Lecturer in Management
Biography
Dr Neha Gopinath joined the University of St Andrews in August 2019 as an Associate Lecturer in Management, following the completion of her PhD in Business Administration from Essex Business School, University of Essex. She has earned a MBA in Human Resource Management from University of Pune, India and a Bachelor's Degree in Accounting and Finance from University of Mumbai, India.
Neha's research primarily focuses on exploring entrepreneurship and workplace wellbeing. She is interested in understanding innovative people and organisational culture within entrepreneurial firms, and possible relationships with workplace wellbeing. She is also interested in the wellbeing and mental health of students in Higher Education.
Neha's work draws upon the literature of entrepreneurship, organisational behaviour and organisational psychology and she favours a multidisciplinary approach to research.
Neha is an Associate Fellow of the Higher Education Academy.
Teaching
MN1001 Organisations and Society
MN3102 Organisation Studies
MN4100 Contemporary Issues in Management
MN4311 Dynamic Strategic Management
MN5001 Contemporary Global Issues in Management
Selected publications