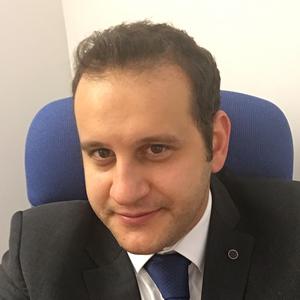 Dr Mahmoud Abdel Khalik
Associate Lecturer
Biography
Dr Mahmoud Khalik joined the School of Management in October 2014 with experience in teaching strategy and international business to students at various levels. Prior to joining St Andrews, he taught at the University of Edinburgh Business School for four years. During this time he was part of a team that designed a course titled "study skills for Business", and implemented a student peer learning system. He has work experience in the fields of advertising, sales, and consultancy in the UK and internationally.
Mahmoud has been a guest Lecturer at Hull University Business School, and has attended international business conferences. He was involved in organising the Entrepreneurship and International Business conference at the University of Edinburgh in 2013. He is currently focused on teaching international business and marketing at the University of St Andrews, while undertaking research on firm internationalisation and firm strategies that target the base of the pyramid.
Mahmoud is a Fellow of the Higher Education Academy (FHEA).
Teaching
MN3126 International Business
MN5001 Contemporary Global Issues in Management
MN5002 Contemporary Conceptual Issues in Management
PhD supervision
Hasan Harmanci
Robert Brune
Selected publications