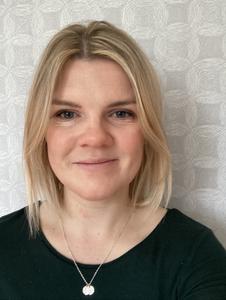 Dr Lucy J Wishart
Lecturer
Biography
I am an Associate Lecturer (education focused) in the School of Management and co-director of our Honours Programme. I joined the School in 2011, moving to my current role in 2016. 
I completed my PhD in Management entitled A Resourceful Application: Understanding the Scottish Zero Waste Project in 2015. I have an MSc in Sustainablity Science and Environmental Studies from the University of Lund in Sweden. Prior to returning to academia I worked in commercial law, and I have an LLB in Law and Politics from the University of Edinburgh.
I have professional experience working with private enterprise, NGOs and government organisations.
Teaching
2021/22
MN3102: Organisation Studies (Module Coordinator)
MN4238: Sustainable Development and Management (Lecturer)
MN4100: Contemporary Issues in Management (Lecturer)
MN5001: Contemporary Global Issues in Management (Lecturer)
MN4301: Management Project (Supervisor)
MN2002: Management and Analysis (Academic Tutor)
Service Roles
Co-Director of Honours Programme
Academic Advisor
Research areas
My research explores how relationships between knowledge and practice determine the management of waste in sustainable futures, with an emphasis on governing activities occurring within and between organisations.  
I am interested how reuse is seen as part of a systemic transition towards a more circular economy. I explore how organisational practices support and/or undermine reuse within society, both materially (e.g. infrastructure) and symbolically (e.g. stigma). My research reconceptualises reuse beyond individual practice, extending the roles of organisations in addressing waste as a systemic sustainability problem.
I am interested in supervising PhDs on the following topics:
Reuse (in the Circular Economy)
Organisation responsibilities for waste
Zero Waste
PhD supervision
Selected publications