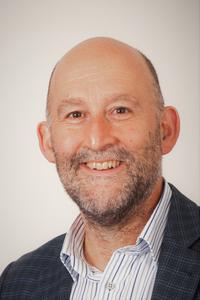 Prof Huw Davies
Emeritus Professor
Biography
Huw has a first degree in Maths and Management Science from the University of Cambridge, a Masters degree in Operational Research (University of Sussex), a Postgraduate Diploma in Health Economics (Aberdeen) and a PhD in Health Services Research (Dundee). He has worked at the Universities of The South Bank (London), Dundee and St Andrews, as well as holding research management positions in the NHS. In 1998-99 Huw was a Harkness Fellow in International Health Care Policy, when he was based at the Institute for Health Policy Studies at the University of California, San Francisco, and in 2005-06 he was Visiting Professor at the School of Population Health, University of Auckland, New Zealand. During 2003-05 Huw was Deputy Director of the Service Delivery and Organisation (SDO) Research Funding Programme on secondment to the Department of Health (London). Huw sat on the panel that selected collaborations for the first round of NIHR CLAHRC funding in 2008, and chaired the panel for the second wave of NIHR CLAHRC funding in 2013, committing a total of £126 million pounds to NHS infrastructural support for applied health research.
Huw is Director of the (formerly ESRC-funded) Research Unit for Research Utilisation (RURU) hosted in the School of Management
Huw's research interests are in public service delivery, especially in health care, encompassing evidence-based policy and practice, performance measurement and management, accountability, governance and trust. He also has a particular interest in the role of organisational culture and organisational learning in the delivery of high quality services, and in developing greater understanding of the working relationships between service professionals and service managers. Huw has published widely in each of these areas.
Teaching
MN5001 Contemporary Global Issues in Management
MN5499 Dissertation
Research areas
Organisational Effectiveness in the Public Sector, Performance Measurement & Management, Evidence-Based Policy & Practice, Accountability and Governance, Organisational Culture and Trust.
Selected publications