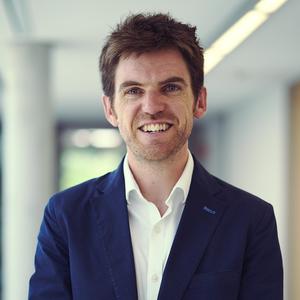 Dr Fergus Neville
Lecturer in Organisation Studies
Phone

Email
Biography
I joined the School of Management in January 2019 having previously held postdoctoral positions within the university at the Schools of Medicine (2011-2016) and Psychology (2016-2018). I also completed my PhD (2007-2011), MRes (2006-2007) and BSc (2001-2005) degrees in the School of Psychology, with a year studying at Emory University as a Robert T Jones Memorial Scholar (2005-2006). From 2017 I have been a Visiting Research Fellow at the University of Dundee, and since 2018 have been a Guest Professor at the Universität Bayreuth. I am the School of Mangement's Study Abroad Coordinator, Overseas Adviser and I sit on the Equality, Diversity and Inclusion committee.
Teaching
MN3202 Research Methods 2
MN4301 Research Project
MN4244 Behavioural Decision Making
MN4245 Leadership Development
MN5499 Dissertation
MN5406 Consumer Behaviour and Marketing Research
MN5511 Leadership in Organisations
MN5554 Marketing and Society
Research areas
My research is broadly focussed on group processes and their pro-social and anti-social consequences. I am particularly interested in social identities, including within organisational contexts. My research covers a range of phenomena which are central to understandings of organisations and their management, including leadership and influence, normative processes, social support and toxic behaviour in groups. Much of my research has been conducted within crowds as I believe they represent a uniquely rich site in which to study processes of organisation, leadership and conflict. The core motivation running through my work is to produce outward-facing research which develops both theory and practical guidance for policy and impact.
PhD supervision
Selected publications