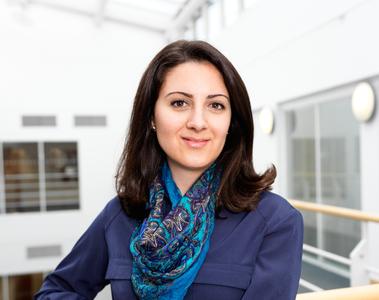 Dr Cinla Akinci
Lecturer
Biography
Cinla joined the University of St Andrews as Lecturer (Assistant Professor) in Management in July 2014. Prior to this, she was Lecturer in Organisational Behaviour at the University of Surrey's Business School.
Cinla received her PhD in Managerial and Organisational Behaviour from the University of Surrey, for which she was awarded the Researcher of the Year Award. She also holds an MSc in International Business Management from the University of Surrey and a BA(Hons) in Business and Economics from Trent University (Canada). In 2013, she attained the Fellow status of the UK Higher Education Academy.
Her research is focused on intuition in decision making and organisational learning. She has undertaken extensive fieldwork with the police organisations in the UK to investigate the use of intuition in strategic and operational decision making processes. Her research also extends to other decision making contexts such as entrepreneurship, creativity and innovation, and improvisation. Cinla is experienced in mixed-method research with particular interest and expertise in qualitative methods.
Cinla?s research has received Best Paper awards, and has been published in leading journals and invited book chapters. Her research has been funded by The British Academy, The Leverhulme Trust, Carnegie Trust, and The College of Policing. Since 2014, Cinla co-chairs the ?Intuition in Organizations? annual symposium at the Academy of Management (nominated for the Emerald Best International Symposium Award in 2018).
Her previous career experience includes business development in the finance sector and project management in non-governmental organisations.
Teaching
MN4244 Behavioural Decision Making
Research areas
Decision making, intuition, cognition, top management teams, organisational learning.
Selected publications and performances