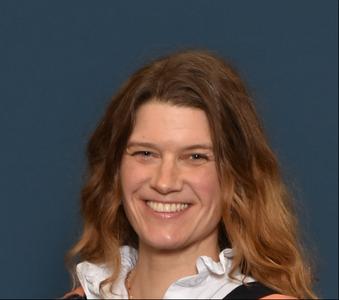 Dr Alina Baluch
Deputy Head of School (Research)
Biography
I am a Senior Lecturer at the School of Management. I also serve as the Co-Deputy Head of School (Research) and Associate Director of the Centre for the Study of Philanthropy and Public Good.
Prior to joining St Andrews in 2012, I worked as a Lecturer at the Leibniz Universitaet Hannover at the Institute of HRM where I received my PhD (summa cum laude) from the Faculty of Economics and Management. I was awarded an MA in European Studies from the Leibniz Universtitaet Hannover and graduated with high distinction from the University of Virginia, USA (BA in History).
Teaching
MN2001 Management and Society
MN5470 Managing Human Resources
Research areas
My research focuses on employment relations and the unintended consequences of HRM in voluntary sector organisations. I am particularly interested in the experience of precarious work in the context of austerity. My current research in the social care sector examines workforce issues and the sustainability of voluntary and independent care providers (e.g., Scottish Living Wage, work redesign, contract withdrawal) against the background of wider developments in the sector (e.g., personalisation, integration of health and social care). I am also interested in questions concerning the role of philanthropy in the voluntary sector and the impact of professionalisation in philanthropic organisations. My research is situated within the Centre for the Study of Philanthropy & Public Good (CSPPG), of which I am an Associate Director.
My research has been funded by ESRC, The British Academy, Carnegie Trust for the Universities of Scotland, and the Ministry of Science and Culture in Lower Saxony. I have published in a range of journals such as the Journal of Management Studies, British Journal of Management, Human Resource Management and the Journal of Applied Psychology. I also have written two monographs on managing nonprofit organisations, one research focussed (Routledge) and another a co-authored textbook (Palgrave Macmillan). My recent work on adult social care has been externally commissioned by policy and third sector organisations (e.g., Coalition of Care and Support Providers in Scotland) and resulted in a series of reports on workforce issues in the social care sector.
PhD supervision
Selected publications