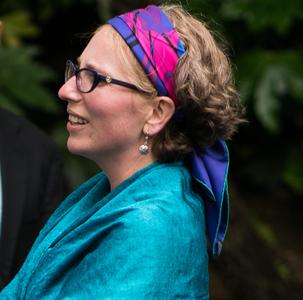 Dr Sarah Frank
Associate Lecturer (Education Focused)
Phone

Email

Office

Room 2.21a

Location

St Katharine's Lodge

Office hours

Monday, 9am to 10am (MO3336), Monday 10am to 11am (MO4962), Tuesday 9am to 10am (MO3523).
Teaching
Undergraduate teaching:
Sarah Frank teaches the following honours modules:
France and Africa in the Twentieth Century: Colonialism, Anticolonialism, Postcolonialsm (special subject).
Postcolonial Europe: Empire and its legacies in Western Europe since 1945
The French ?Civil? Wars of the Twentieth Century
French Algeria, 1830-1962
Mediterranean Colonialism: Colonisers and Colonised in France, Spain, Italy and North Africa 1890s-1950s. (Co-taught with Dr. Kate Ferris.
She lectures and teaches on the following sub-honours modules: Themes in Late Modern History (c.1776-1989) and History as a Discipline: development and key concepts.
She is also available to supervise undergraduate dissertations in Modern History.
Postgraduate teaching and supervision:
Sarah Frank teaches on the Masters in Transnational and Spatial History core course (including a joint session with Intellectual History). She has supervised a masters dissertation, and coordinated directed reading on topics of French and North African history.
She was the co-supervisor with Matt Graham (Dundee) for Unalundo Sechele?s Phd thesis, entitled: ?Botswana-South Africa Economic Relations: A History, 1966-2014?. UFS, January 2016-January 2019.
Research areas
Sarah Frank is a social and military historian specializing in the French Empire during the twentieth century. Before joining St. Andrews, she held a three-year postdoctoral research fellowship with the International Studies Group at the University of the Free State in Bloemfontein, South Africa. She is particularly interested in the everyday experiences of soldiers, and their families, under colonial rule. Her first monograph, Hostages of Empire, Colonial Prisoners of War and Vichy France is under contract with University of Nebraska Press for publication in its France Overseas series. It explores the experiences of war captivity of the 85,000 colonial prisoners of war who were captured by the German army in May and June 1940. Rather than being sent to Germany with the rest of the 1.5 million white French prisoners, the colonial prisoners of war are kept in Occupied France. Hostages of Empire seeks to reconcile two previously rather distinct histories, that of metropolitan France and that of the French colonies during the Second World War. Bringing them together is one way to overcome a split history over two dimensions that contemporaries saw as intimately linked. Hostages of Empire examines questions of race and gender among a group of racialized colonial subjects (and some citizens!) in exile in the colonial metropole. It is based on her doctoral research, funded by the Irish Research Council, completed at Trinity College, Dublin in 2015.
Selected publications