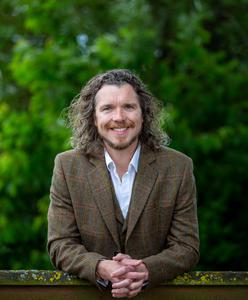 Dr Rory Cox
Director of Impact
Senior Lecturer
Phone

Email

Location

Mediaeval History, 71 South Street

Office hours

By appointment
Biography
I arrived in St Andrews in 2011, when I was appointed Lecturer in Medieval History. Since arriving I have held two international research fellowships: a Wallenberg Research Fellowship at the Stockholm Centre for the Ethics of War and Peace (University of Stockholm) in 2016; and a Humanities Collaboration Research Fellowship at the California Institute of Technology (Caltech) and the Huntington Library, Los Angeles, in 2017-18.
I am currently a Senior Lecturer in History.
I received a B.A. Hons First Class in Ancient History from University College London (2004), receiving a number of academic awards and an undergraduate research bursary from the British Academy. I returned to UCL in 2005 with full funding from the Arts and Humanities Research Council (AHRC) to complete a Masters in Medieval Studies, gaining a Distinction. Winning further AHRC funding, I pursued my doctoral studies at the University of Oxford, receiving several academic prizes and completing a D.Phil in History in 2010. I was also appointed a Scouloudi Junior Research Fellow at the Institute for Historical Research, London, from 2009 to 2010. Between 2010 and 2011, I spent a year in Wales as Lecturer in Medieval History at the University of Aberystwyth. I am currently a fellow of the Royal Historical Society, co-editor of the journal Global Intellectual History, and Associate Director of the St Andrews Institute for Intellectual History.
Research areas
I have published widely on the ethics of war, history of violence, and intellectual history.
My interests cover a broad chronological and interdisciplinary range, including ancient Egyptian just war doctrine, medieval military history, debates on the use of torture, and the history of terrorism. In my research I look to engage different approaches pioneered in the disciplines of History, International Relations, Sociology and Anthropology.
PhD supervision
Jeffrey Barnett
Geraint Morgan
Selected publications