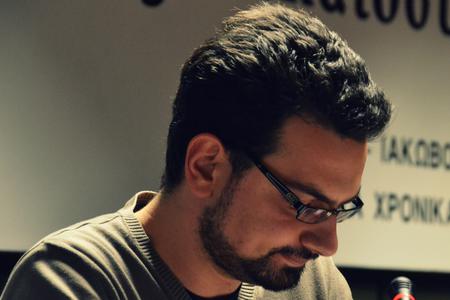 Dr Nikolaos Papadogiannis
AHRC Research Fellow
Biography
Following my undergraduate studies in History at the Aristotle University of Thessaloniki, I moved to London and received my MA in Contemporary History and Politics from Birkbeck, University of London in 2006. In 2010 I obtained my PhD in History from the University of Cambridge. Before joining the School of History at St Andrews as an Associate Lecturer in January 2021, I have worked as an Alexander von Humboldt Foundation Postdoctoral Research Fellow at the Humboldt University of Berlin, a Teaching Fellow at the University of St Andrews and a Lecturer in Modern History at Bangor University.
I am currently a Fellow of the Royal Historical Society as well as of the Higher Education Academy. I have also served in 2016 as Co-Director of the Institute for Transnational and Spatial History of the University of St Andrews (ITSH). I am also a Fellow of the Alexander von Humboldt Foundation.
Teaching
MO1008: tutor
Honours Dissertations: supervisor
Honours Projects: supervisor
MO5602 Directed Reading: supervisor
MO5152 Global Times, Plural Spaces II: tutor
Research areas
My research focuses on Europe in the 1960s and 1970s from a transnational perspective. My research interests include protest cultures, travel, youth lifestyles, gender, sexuality, migration, emotions and European identities. My doctoral thesis offered a cultural history of politics, examining left-wing youth politics in relation to leisure and sexuality in post-authoritarian Greece in the 1970s. For further details, see my profile on academia.edu.
Selected publications