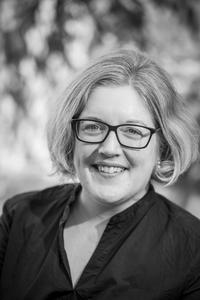 Dr Emma Hart
Senior Lecturer
Phone

Email

Office

Room 1.13

Location

St Katharine's Lodge

Office hours
Biography
Born in Edinburgh, I have lived and studied in England, Sweden, and the USA. I came to St Andrews in 2001 after finishing my PhD in Baltimore, USA.
Research areas
I am a historian of early America and the Atlantic world from 1500-1800. I'm interested in cities, economic life, and the everyday experiences of the people who lived in Britain's North American colonies and their independent successors.
I've written two books on colonial American subjects. The first, Building Charleston, investigated the creation of a British urban Atlantic and focused on the importance of middle class city people to this endeavour. The second, Trading Spaces, is a spatial history of early American marketing. It demonstrates how important the colonial era was to the creation of a capitalist economic culture that would go on to flourish in the United States after the Revolution.
From 2015 to 2017 I was the principal investigator of the AHRC research network "The Global City, Past and Present." My interest in cities and globalization forms the basis of my current research, which explores the history of America's urban rural divide in transnational context.
I am currently the President of the European Early American Studies Association, and have recently joined the editorial team of the University of Chicago Press's series, American Beginnings, 1500-1900
PhD supervision
Selected publications