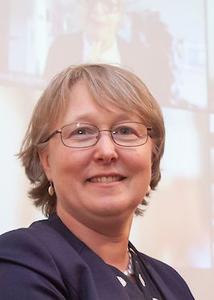 Prof Aileen Fyfe
Professor of Modern History
Phone

Email

Location

St Katharine's Lodge

Office hours

On Research Leave
Biography
I was born in Glasgow. I studied Natural Sciences at Cambridge, and was awarded MA, MPhil and PhD degrees in the History & Philosophy of Science. I lectured in the Department of History at National University of Ireland, Galway for ten year; and then moved to the School of History at St Andrews in 2011.
Research areas
My research focuses upon the history of science and technology, particularly the communication of science, and the technologies which made that possible.
Most recently, I have been investigating the history of academic publishing from the seventeenth century to the present day; this includes the financial models underpinning scientific journals, as well as their editorial and reviewing processes. From 2013 to 2017, I led an AHRC-funded project on the world's oldest scientific journal, the Philosophical Transactions of the Royal Society of London. This has enabled me to provide a historical perspective on contemporary debates about open access, peer review and the future of scholarly communications. I was lead-author of the 2017 briefing paper Untangling Academic Publishing: a history of the relationship between commercial interests, academic prestige and the circulation of research
Previous works include Steam-Powered Knowledge: William Chambers and the business of publishing, 1820-1860 (2012), which investigated the connections between technology and instructive publishing in the mid-19th-century; I wrote about railways, steamships and steam-powered printing machines in Britain and the USA. I also wrote Science and Salvation: evangelicals and popular science publishing in Victorian Britain (2004) and am co-editor of Science in the Marketplace: nineteenth-century sites and experiences (2007).
I am also working on a history of paperwork, statistics and publishing in Victorian Britain. And one day, I hope to return to my work on guidebooks, and the links between natural history and tourism.
PhD supervision
James Inglis
Greg Morgan
Danielle Farrier
Kathryn Bruce
Manon Williams
Selected publications