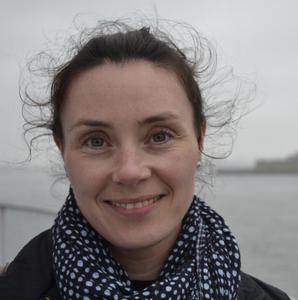 Dr Katherine Keenan
Lecturer in Demography/Population Geography
Biography
I have a background in anthropology, demography, and epidemiology. After graduating with a BSc in Social Anthropology from the London School of Economics in 2007, I worked at Thomson Reuters in editorial technology, helping to roll out newly developed software to teams around the world. Then I returned to education, and completed an MSc Demography and Health and PhD in Epidemiology from the London School of Hygiene and Tropical Medicine (LSHTM). I went on work as a postdoc at both LSHTM and LSE before joining St Andrews as a lecturer in July 2017.
Teaching
I currently organise the core quantitative methods teaching for human geography in St Andrews:
GG3201: Unit 2A: Quantitative Methods for Social Scientists
GG4233: Advanced Quantitative Analysis
GG3242: Geographies of the Life Course ( honours module runs on alternate years)
I also contribute to SD1004, and SD masters teaching.
Research areas
My research interests are in population health and wellbeing, and their intersection with demographic factors. I spent my PhD working on Russia, investigating patterns of hazardous alcohol use and their interrelationship with partnership, divorce, and fertility. My postdoc at LSE explored fertility and health in European populations.
At St Andrews, I am working on these projects:
a) Family size and health - a Carnegie funded project and collaboration with University of Oslo and MPIDR (2019-20)
b) Chronic disease trajectories in Scotland - project funded by Academy of Medical Sciences Springboard (2019-21)
c) Antimicrobial Resistance in East Africa- I am a Co-I and analysis lead on the MRC-funded HATUA consortium (2018-21)
d) ERICA : An H2020 funded project to develop better training tools for professionals to prevent child maltreatment (2019-2021)
I often work in interdisciplinary projects, and currently collaborate with psychiatrists, biologists, biomedical scientists, clinicians and microbiologists. I primarily use quantitative methods, but have conducted qualitative and mixed methods research. My methodological expertise is in longitudinal analysis, and analysing secondary datasets.
PhD supervision
Selected publications