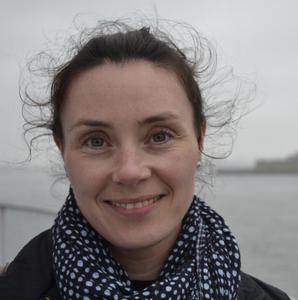 Dr Katherine Keenan
Director of Impact
Biography
I have a background in anthropology, demography, and epidemiology. After my undergraduate degree, I had a spell working in editorial technology, after which I returned to education, and completed an MSc Demography and Health and PhD in Epidemiology from the London School of Hygiene and Tropical Medicine (LSHTM). I went on work as a postdoc at both LSHTM and LSE before joining St Andrews as a lecturer in July 2017. 
Teaching
I currently organise and help deliver the core quantitative methods teaching for human geography in St Andrews: 
GG3206: Quantitative Methods for Social Scientists 
GG4233: Advanced Quantitative Analysis 
GG3242: Geographies of the Life Course ( honours module runs on alternate years) 
I also contribute to SD1004, and SD masters teaching. 
 I am the Director of Impact and Innovation, and serve on the ethics committee. 
Research areas
I am trained in anthropology, demography and epidemiology, and my research interests are in the complex determinants of population health. Currently my work focusses on antimicrobial resistance and multimorbidity. I am particularly interested in modelling and understanding longitudinal processes: pathways, trajectories and intergenerational links. 
I am leading on several interdisciplinary projects, and I collaborate with psychiatrists, biologists, biomedical scientists, clinicians, microbiologists as well as academics from different social science backgrounds (e.g. anthropologists, geographers). I primarily use quantitative methods, but am an experienced mixed-methods researcher. Recently I have branched out into network based approaches and Bayesian modelling as a way to incorporate knowledge from diverse forms of data. 
My current projects:
 Chronic disease trajectories in Scotland - project funded by Academy of Medical Sciences Springboard (2019-23)
Antimicrobial Resistance in East Africa- I am a Co-I and analysis lead on the MRC-funded HATUA consortium (2018-21) and the NIHR-funded CARE project (2020-23)
Family size, structure and health - a collaboration with the Centre for Fertility and Health in Oslo and researchers in the UK and Sweden  (funded by Carnegie) 
PhD supervision
Xuejia Ke
Madeleine Clarkson
Anastasia Lam
Peter Dorey
Hellen Onyango
Joseph Harrison
Michaela Kyclova
Selected publications