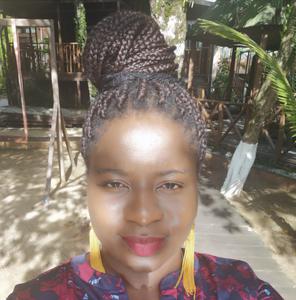 Dr Ife Okafor-Yarwood
Lecturer in Sustainable Development
Biography
My research to date has generated critical insights around the blue economy, environmental justice, human security, maritime governance, and security. I bring a critical lens to the concept of sustainable development in relation to the management of marine and other natural resources and challenge the dominant assumptions on the areas of security, environmental justice, and maritime governance.
My multidisciplinary research combines empirical (indigenous epistemologies), doctrinal, historical, and theoretical analysis to investigate the complexities that shape environmental justice, maritime and natural resource governance, and security in Africa.
I continue to advance the understanding of oceans sustainability and criminality as a question of resource management, environmental justice, and the disproportionate effects of depleting resources on security, poverty, and inequality.
Research areas
Examining the Gendered Impact(s) of Maritime Insecurity and Covid-19 in the Gulf of Guinea
I currently lead a research team exploring the gendered dimensions of maritime (in)security in the Gulf of Guinea (GOG) and in light of the effects of the global Covid-19 pandemic across the region's maritime domain and security. This project responds to research and knowledge gaps around the gendered construction and experiences of maritime security. It aims to generate a multi-level understanding of the gendered dimensions of maritime insecurity in the GoG. This research explores gender considerations in relation to the region's maritime security architecture and unpacks the gendered implications of the current Covid-19 pandemic on experiences of maritime insecurity and ocean optimism across the GoG.
PhD supervision
Oladele Madamidola
Allan Majalia
Selected publications