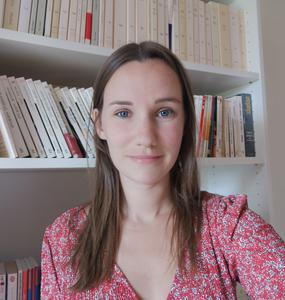 Dr Isaure Delaporte
Research Fellow
Biography
I started as a Research Fellow in January 2020 to work on the MigrantLife Project headed by Prof Hill Kulu. This project aims at understanding life trajectories of immigrants and their descendants in Europe and projeting future trends.
Previously, I completed my PhD in Economics from the University of Kent. My PhD research focused on the integration of migrants in their host communities. My PhD thesis was comprised of three chapters. The first chapter studies the labour market integration of refugees in Australia and identifies several important resources that improve the labour market outcomes of refugees shortly after their arrival. My second chapter investigates the effect of ethnic identity, i.e. the individual's degree of commitment to the culture and the society of the origin country and the host country on the labour market outcomes of immigrants and their descendants in France. Lastly, my third chapter analyses the effect of the 9/11 terror attacks on the ethnic identity and the labour market outcomes of Muslim immigrants in Germany.
Prior to my PhD, I obtained an MRes degree and an MSc degree in International Economics from the University Paris 1 Pantheon-Sorbonne. I also obtained a BSc degree in Economics and a Diploma in Law from the University Paris 2 Pantheon-Assas.
Teaching
Alongside my PhD, I have worked as a Teaching Assistant at the University of Kent from September 2016 to December 2019 and as a Teaching Associate at Queen Mary University of London from September to December 2019. I have taught both undergraduate and graduate students.
Selected publications