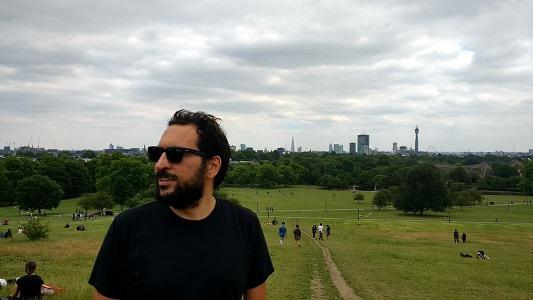 Dr Antonis Vradis
Lecturer in Sustainable Development
Research areas
I am a geographer with an urban focus, a migration inclination and a political urge to make sense of our turbulent times.
Over the past few years I have had the joy to work with a colleagues, friends and comrades in a number of projects including Transcapes, PURSI, Nutricities and the Welcoming City. We have recently embarked on a new major international project, CUPP. The St Andrews team is looking at technology-driven transformations in the policing of urban public spaces.
What this diverse set of research endeavours holds in common is the drive to understand how cities and transient populations staying within, and traveling through them face up to the multiple crises of our times.
In 2021, we founded the Radical Urban Lab here at St Andrews, for which I am the Director. I am immensely honoured to be working with a fantastic group of colleagues here at St Andrews:
(Image credit: Maria-Nefeli Tsetseri).
Please check vrad.is for more information on our research projects, writings, photographs and more.
PhD supervision
Andreas Makris
Rowan Milligan
Joshua Hazelbower
Selected publications