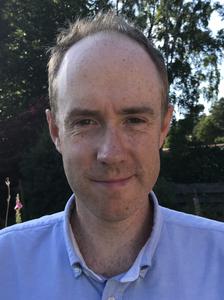 Dr Tom Rice
Senior Lecturer
Biography
Dr Tom Rice joined St Andrews in 2010. He is a cultural historian and the author of two books, White Robes, Silver Screens: Movies and the Making of the Ku Klux Klan (Indiana University Press, 2015) and Films for the Colonies: Cinema and the Preservation of the British Empire (University of California Press, 2019).    
White Robes, Silver Screens, which examines the role of cinema in the formation, development and demise of the Ku Klux Klan between 1915 and 1944, was runner-up for the BAFTSS Best Book award in 2017 and also received an Honorable Mention at the 2016 INDIEFAB awards. He has spoken on aspects of this work for TV and radio, for print media (including the New York Times) and written articles based on this research for publications including The Guardian and The Conversation.
His second book, Films for the Colonies, explores the establishment and growth of the Colonial Film Units (particularly in Africa and the Caribbean) from the 1920s to the 1960s. In 2016/17 he received a Leverhulme Fellowship to undertake research for this book in Ghana and Jamaica. Prior to joining St Andrews, Rice served as the senior postdoctoral researcher on a major 3 year AHRC funded project, entitled Colonial Film: Moving Images of the British Empire (2007-2010). He wrote historical essays on more than 200 films and production companies, which can be found at www.colonialfilm.org.uk and worked extensively with British film archives.  
Rice has spoken on aspects of his research in America, Europe, India and Hong Kong, and has helped organise film seasons, conferences and educational programmes utilising archival film materials. His interest in film history and archival research is also evident in his work as Director of Cinema St Andrews, an archival research project established in 2011. For more information go to http://cinemastandrews.org.uk.
He has served a wide range of administrative roles at St Andrews, including Head of Department and Director of Teaching.
Teaching
Rice has taught (or co-taught) on numerous honours and Mlitt modules, including Film and the Archive; Colonial Cinema; Film and History; Watching the Detectives: Murder, Mystery and the Media; Film Genres, Silent Cinema; and War and Cinema.   
PhD supervision
Jacob Browne
Lucia Szemetová
Wesley Kirkpatrick
Milo Farragher-Hanks
Rebecca Cavanagh
Selected publications