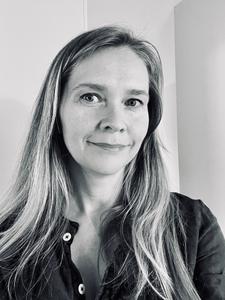 Dr Philippa Lovatt
Lecturer in Film Studies
Biography
Dr Philippa Lovatt is a Lecturer in Film Studies at University of St Andrews where she is Co-Director for the Centre for Screen Cultures. Her research focuses on artists' moving image, sound, ecocriticism, and independent film and video cultures in Southeast Asia and she is currently working on her first monograph Reverberant Histories: Expanded Listening in Art Cinema and Artists' Moving Image in Asia (Edinburgh University Press, 2023).
Philippa is co-curator and co-organiser of '(Im)material Worlds: tracing creative practice, histories and environmental contexts in artists' moving image from Southeast Asia and UK', a series of screenings and conversations that will unfold in February and March 2022 in collaboration with Graiwoot Chulphongsathorn, LUX Scotland and Cample Line Gallery.
Philippa co-edited the Screen dossier: 'Tracing the Anthropocene in Southeast Asian film and artists' moving image' (Winter 2021) with Graiwoot Chulphongsathorn.  
She also co-edited the dossier 'Theorizing Region: Film and Video Cultures in Southeast Asia' with Jasmine Nadua Trice in JCMS: Journal of Cinema and Media Studies, Spring 2021.
Philippa has previously published her research in Screen; Sound, Music and the Moving Image; The New Soundtrack, SoundEffects, Southeast of Now: Directions in Contemporary and Modern Art in Asia and Antennae: the Journal of Nature in Visual Culture. She has also written for various film programmes and curatorial projects including with the Asian Film Archive in Singapore, The Factory in Ho Chi Minh City, Berwick Film and Media Arts Festival and CAMPLE LINE in Dumfrieshire.
Philippa is on the editorial board of the journal Sound, Music and the Moving Image, was previously on the editorial board of The New Soundtrack and is a member of the MeCCSA Sound Studies Network.
She is also a member of the Association for Southeast Asian Cinemas and  the Asian Cinema Lab (based in Singapore). Between 2016 and 2018, Philippa was PI on the AHRC funded research network, the Southeast Asian Cinemas Research Network: Promoting Dialogue Across Critical and Creative Practice with co-Is Jasmine Nadua Trice (Associate Professor, UCLA), Gaik Cheng Khoo (Associate Professor, University of Nottingham, Malaysia Campus), and artist and filmmaker Nguyen Trinh Thi (Founder of Hanoi DocLab). As a development from the project, Philippa and Jasmine have begun work on an oral histories project about Film and Video organizing in Southeast Asia. You can listen to some of the inteviews carried out so far on their website: https://www.aseac-interviews.org/home.
Philippa is Film Programme Associate for CAMPLE LINE artists' film screenings in Dumfriesshire, Scotland and is also on the steering commitee of Sands: International Film Festival of St Andrews.
Research areas
 Artists' moving image, sound, eco-cinema, and independent film and video cultures in Southeast Asia. 
PhD supervision
Ilinca Vanau
Hal Young
Olivia Booker
Richard Bolisay
Selected publications