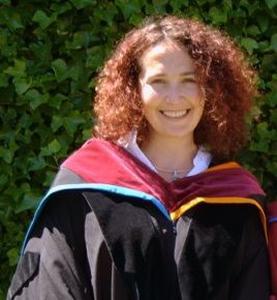 Dr Leshu Torchin
Senior Lecturer
Biography
Dr Torchin's research focusses on the work of screen media in bearing witness to human rights abuses, with attention to their use in advocacy campaigns. Combining analyses of text and practices of production, distribution, and exhibition, she fleshes out the relationships between seeing, recognising, and acting that are all too often flattened in the formulation, 'if people see something, they will do something'. Her monograph, Creating the Witness: Documenting Genocide on Film, Video, and the Internet examines cases from the Armenian Genocide in silent film to Darfur on YouTube, with attention to the ways texts and contexts contributed to a popular understanding of genocide and mobilised audiences to action. Film Festivals Yearbook 4: Film Festivals and Activism, co-edited with Dina Iordanova, explores these questions with attention to film festivals.  She has also published on such subjects as the use of video in Roma integration in Bulgaria, the case of Kony 2012, and the Facebook check-in at Standing Rock.
Scholarship into the nature and function of documentary media plays a role in her research as Dr Torchin looks to the creative ways filmmakers and activists play with the form of documentary media in order to navigate trauma and to challenge authority and authoritarian command over knowledge. Her essay on The Missing Picture (Rithy Panh, 2014) unpicks the sedimented layers of media and memory Panh weaves together to present his experience of the Cambodian genocide, disrupted by both psychic trauma and the historical denial when perpetrators remain in power. And her work on Sacha Baron Cohen outlines the truth-telling aspects of mockery and hoaxes. With work on this topic published in academic and popular venues, Dr Torchin seeks to expand cultural nonfiction media literacy, something particularly necessary in a post-truth era.
Her current project focusses on the role of film and screen media in forging a visual culture of economic rights, drawing connections between abstract and seemingly autonomous and neutral systems and the perpetration of human harm. Works published to date include 'Alienated Labor's Hybrid Subjects: Sorry to Bother You and the Tradition of the Economic Rights Film' in Film Quarterly and 'Rates of Exchange: Human Trafficking in the Global Marketplace' in A Companion to Contemporary Documentary Film.
Dr Torchin is on the international advisory board for Reframe and on the editorial board for Transnational Screens.
Teaching
I teach on the following honours modules:
FM4124 Race and Representation
FM4303 Documentary Cinema
FM4306 Feminist Film Studies
FM4110 Images and Impact: The Uses of Film
PhD supervision
Selected publications