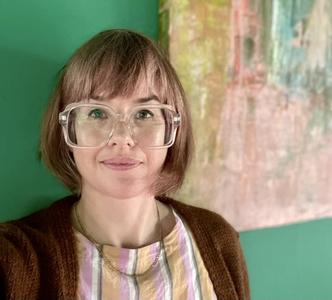 Dr Lucy Fife Donaldson
Senior Lecturer
Director of Teaching
Biography
Dr Donaldson's research focuses on film style, texture, performance and the body. She is interested in bringing together close textual analysis with issues of embodiment, experience and sensation, and drawing on connections to a range of other disciplines, such as dance, philosophy and art. Her research interests include the staging and presence of performance in cinema and TV; the relationship between bodily affect, agency and effort; structures of engagement with film, specifically its materiality; genre, especially horror and melodrama; British Film Criticism (especially in the Movie tradition) and the contribution of ?below the line? film designers to the materiality of cinema. She has published on the materiality of performance in post-studio horror and its relationship to elements of film style, on performance and intertextuality in Biopics, the relationship between camera and performer in US cop series The Shield and the contribution of foley artists to the effort and affect of performance. She is currently working on performance in Television, and is co-editing a book on that subject with Dr James Walters, University of Birmingham, for Palgrave Macmillan. She has also been working on the intertextual echoes embedded in film and television space, in a chapter on a series of films directed by Budd Boetticher, and in an article on the British television drama Inspector Morse for her work on the AHRC-funded project ?Spaces of Television: Production, Site and Style? as a post-doctoral researcher.
In 2014, Dr Donaldson published a monograph Texture in Film for Palgrave Macmillan?s series: Palgrave Close Readings in Film & Television (Series Editors: Gibbs, John & Douglas Pye). The book is a strongly interdisciplinary study of the concept of ?Texture? in relation to mainstream cinema, and discusses this in relation to its usage in film criticism, narrative, genre and specific decisions around mise-en-scène (lighting, aspect ratio, composition), editing, sound and bodies on-screen. Her approach is based in close textual analysis, bringing together discussion of style, criticism and technology.
Dr Donaldson is a member of the Editorial Board of Movie: A Journal of Film Criticism, and co-edited issue 6 in 2015, which featured a special dossier on ?moments of texture? in film and television.
PhD supervision
Huimin Deng
Abdulrahman Alghanem
Alice Black
Selected publications and performances