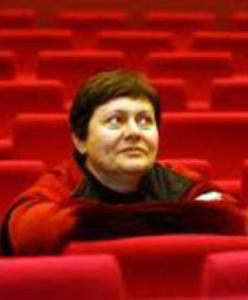 Prof Dina Iordanova
Emeritus Professor
Research areas
Dina Iordanova joined St. Andrews as the University's first Chair in Film Studies and led the start of that Department's dramatic climb up the research league tables to the best score achieved by a department in Scotland in the 2008 Research Assessment Exercise. She is a highly accomplished researcher who has published extensively on transnational cinema. She is the founder of the Centre for Film Studies and the publishing house St. Andrews Film Studies, the activities of which she currently directs. After chairing the Film Studies department and serving as a Director of Research for the top performing School of Philosophical, Anthropological and Film Studies, it is no surprise that, in 2010, the University asked her to serve as a Provost of the ancient St. Leonard's college, with responsibility for doctoral students. 
Dina is an international authority on transnational cinema, global film industries, and film festivals. In her work, she investigates film history in its socio-historical and mediatic context, paying particular attention to issues of comparative critical analysis of cross-cultural representation, specific cultural sensibilities and diverse ethnic identities. Lately she has pioneered research into international film festivals and the dynamics of global film circulation. She has taught internationally and has been a distinguished visiting professor at Universities in the USA and across Europe and Asia, and is a recipient of multiple Rockefeller, Leverhulme and Carnegie Trust awards. Her work is translated in twenty languages and is adopted in teaching around the world. 
Besides numerous articles and book chapters, she has published eleven books focused in several main areas:
- film festivals (The Festival Circuit, Film Festivals and Imagined Communities, Film Festivals and East Asia)
- transnational film (Cinema at the Periphery, Moving People, Moving Images),  
- Eastern Central European (Cinema of the Other Europe, BFI Companion to Eastern European and Russian Cinema)
- Balkan cinema (Cinema of Flames: Balkan Film, Culture and the Media, Emir Kusturica, Cinema of the Balkans, and New Bulgarian Cinema).
She also maintains the popular blog DinaView.
Prof. Iordanova has a considerable reputation for her knowledge and work in the national assessment of research and teaching in UK Universities. She serves as an assessor and external examiner to a range of organisations and is a member of a variety of public bodies, such as the Institute of Directors and the AHRC peer review college.
Her current projects include
- editing the series of Film Festival Yearbooks, which began publication in 2009
- running the Leverhulme-sponsored 'Dynamcs of World Cinema' (2008-2011), with Australian co-investigator Prof. Stuart Cunningham
- developing the publishing house St. Andrews Film Studies. 
- building the Scottish Film Festival Research Network, sponsored by the Royal Society of Edinburgh
- directing the Centre for Film Studies  and coordinating the work of the Carnegie Trust-sponsored Scottish Consortium for Film and Visual Studies.
Selected publications