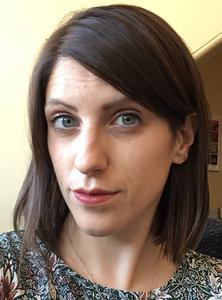 Dr Katie Garner
Director of Teaching
Phone

Email

Office

Room 23

Location

Castle House
Research areas
Katie Garner is a lecturer in nineteenth-century literature, with specialisms in women's writing, myth and folklore, and the Gothic. She completed her PhD at Cardiff University and was a Government of Ireland Irish Research Council Postdoctoral Fellow at University College Cork before coming to St Andrews in 2014.
Her first book, Romantic Women Writers and Arthurian Legend: The Quest for Knowledge (2017), and explores how women's encounters with and imaginative responses to the Arthurian legend were affected by issues of censorship, abridgement, translation, and access to books. She has published extensively on nineteenth-century Arthuriana, including on travel writing, children's books, and Tennyson's Idylls of the King.
Her current research project, supported by funding from the Carnegie Trust and Royal Society of Scotland, investigates women's writing about the sea in the Romantic period, with particular attention to the relationship between water myths and folklore and the development of marine science.
She welcomes enquiries from potential research students in any of the above areas.
Katie is a General Editor for Forum for Modern Language Studies and Book Reviews Editor for Romanticism.
PhD supervision
Charlotte Kennedy
Siobhan Dooley
Roberta Marangi
Alexander Erickson
Katerina García Walsh
Meghan Dolan
Selected publications