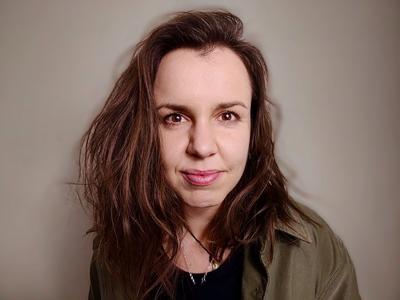 Dr Hana Jurikova
Research Fellow
Research areas
My research primarily focuses on the co-evolution of climate, environment and life on Earth during the Phanerozoic Eon (past ~540 Myr). I am interested how both short mass extinction events and long biogeochemical processes and changes have shaped the surface of our planet through time. To address these questions, I develop novel elemental and isotopic analyses and apply them to fossil, sedimentary and evaporitic records. At the heart of my work lies the boron isotope technique, which I use to: 1) reconstruct past changes in ocean pH and atmospheric CO2 levels, 2) reconstruct the secular changes in boron isotope composition of seawater and study the global boron cycle, 3) explore biomineralisation mechanisms of marine calcifying organisms, with a particular interest in brachiopods and coral reefs.

I hold a PhD in Marine Biogeochemistry (2015-2018) from GEOMAR Helmholtz Centre for Ocean Research Kiel, Germany (Marie-Sklodowska Curie fellowship in BASE-LiNE Earth ITN). Prior to joining St Andrews I was a Postdoctoral Researcher (2018-2020) at the GFZ German Centre for Geosciences - Helmholtz Centre Potsdam, Germany (funded by the German Research Foundation and ICDP/IODP Priority Programme).

For further information and updates see also my ResearchGate profile or GoogleScholar profile.
Selected publications
Permian–Triassic mass extinction pulses driven by major marine carbon cycle perturbations

Jurikova, H.

,

Gutjahr, M.

,

Wallmann, K.

,

Flögel, S.

,

Liebetrau, V.

,

Posenato, R.

,

Angiolini, L.

,

Garbelli, C.

,

Brand, U.

,

Wiedenbeck, M.

&

Eisenhauer, A.

,

Nov 2020

,

In:

Nature Geoscience.

13

,

p. 745–750

Research output: Contribution to journal › Article › peer-review

Reversing Earth's carbon engine

Jurikova, H.

,

3 Oct 2022

,

In:

Nature Geoscience.

15

,

p. 756–757

2 p.

Research output: Contribution to journal › Comment/debate