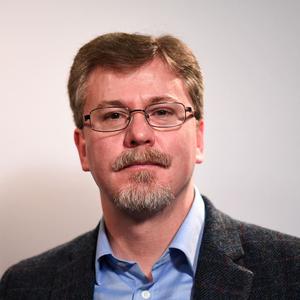 Dr Michael Lyons
Lecturer in Old Testament / Hebrew Bible
Biography
Michael Lyons joined the School of Divinity in 2018. He received his doctorate in Hebrew and Semitic Studies from the University of Wisconsin-Madison in 2005.
Teaching
DI1004 Introduction to the Hebrew Language
DI2001 Old Testament 2: Wisdom, Psalms, Apocalyptic and Apocryphal Literature
DI2002 Hebrew 2
DI5105 Textual Criticism of the Hebrew Bible and the New Testament
Research areas
The main focus of my research is how and why ancient Israelite and Second Temple-period authors used earlier texts. This project includes the definition of ?quotation? and ?allusion,? the consideration of text-referencing from the standpoints of production vs. reception, the development of criteria for identifying the direction of dependence, the creation of a typology of techniques of and motives for text-referencing, the identification of the function of text-referencing (rhetorical, structural, aesthetic, etc.) in specific texts, the identification of constraints on technique or function, and investigation into social factors associated with text-referencing (e.g., audience literacy; attitudes toward text; scribal culture; identity formation). My research aims to provide insight into the use, nature, production, and function of scripture in the Second Temple period and early Judaism and Christianity.
PhD supervision
Selected publications