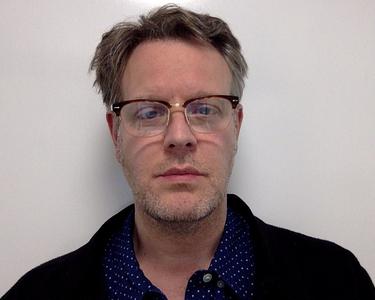 Dr Gavin Hopps
Senior Lecturer in Literature and Theology
Biography
Dr Hopps is Director of ITIA and Senior Lecturer in Literature and Theology. He has been involved in ITIA since he came to St Andrews as an RCUK Academic Fellow in 2006. Prior to this, he was Lecturer in English at the universities of Aachen, Oxford and Canterbury Christ Church, and he was a CRASSH Visiting Fellow at the University of Cambridge. 
Teaching
DI**** Saints and Cyborgs: The Imagination in Theology and Science (with Ms Joanna Leidenhag and Dr Rebekah Lamb) 
DI4924 Theology and Imagination 
DI4936 Theology and Literature 
DI5431 Theological Engagements with the Arts 
DI5453 Practical Criticism 
Research areas
Dr Hopps's research focuses on theology and the arts, with particular interests in Romantic literature and contemporary popular music. He is currently working with Professor Jane Stabler on a new edition of the complete poetical works of Lord Byron and completing a monograph entitled Romantic Enchantment: Fantasy, Theology and Affect.
PhD supervision
Kimberley Anderson
Anja Aalto
James Smoker
Matthew Nelson
Annemarie Konzelman
Isaac Pletcher
Stephen Holsteen
Selected publications