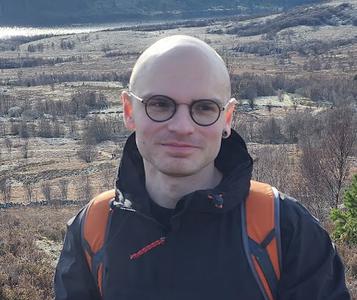 Dr Matyas Moravec
Gifford Postdoctoral Fellow Philosophy
Research areas
I primarily work on the philosophy of Henri Bergson (1859-1941), its reception in early 20th-century British metaphysics, and its potential for contemporary analytic philosophy.
I am currently working on two projects. The first is looking into ways that Bergson's writings on mysticism in The Two Sources of Morality and Religion (1932) can impact contemporary theories of religious disagreement in analytic philosophy. The second is exploring ways in which discussions about psychic research and the possibility of paranormal phenomena (precognitions, telepathy, clairvoyance, telekinesis etc.) influenced early 20th-century philosophy of time.
I am also interested in early 20th-century thinkers engaging with Bergsonism (e.g., Karin Costelloe-Stephen, Susan Stebbing, John William Dunne, or Wildon Carr).
I completed my MA at the University of Aberdeen and my MPhil and PhD at the University of Cambridge. I also spent a year working on Bergson at the École normale supérieure in Paris. Prior to coming to St Andrews, I was postdoctoral research associate at Durham University and lecturer at Queen's University Belfast. I am originally from the Czech Republic.
Selected publications