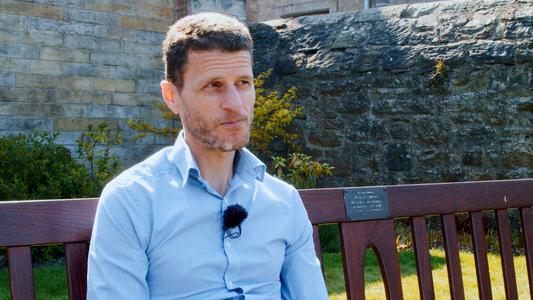 Dr Benjamin Sachs
Senior Lecturer
Biography
Dr. Sachs was born and raised in San Diego, California. He received a bachelor's degree at the University of Illinois and a PhD at the University of Wisconsin. Prior to coming to St. Andrews he was an Assistant Professor/Faculty Fellow in the Program in Environmental Studies and the Department of Bioethics at New York University, and prior to that a Postdoctoral Fellow in the Department of Bioethics at the National Institutes of Health (U.S.).
Teaching
Dr. Sachs teaches classes on ethics, political philosophy, philosophy of law, animal ethics, philosophy of economics, and distributive justice.
Research areas
Dr. Sachs is writing a book on contractarianism. The first half of the book argues that contractarianism should be deployed as a political morality--an explanation of what the state owes to its people and who its people are. The second half of the book explores the implications of using contractarianism this way, focusing on political liberalism, legal moralism, and the political and legal standing of sentient animals.
Other topics in which Dr. Sachs has an active research interest are the ethics of research on human subjects and coercion.
PhD supervision
Selected publications