Dr James Ainge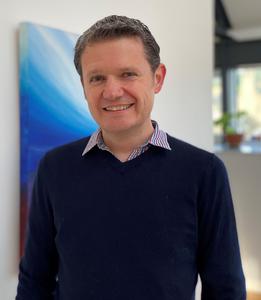 Biography
I did my undergraduate degree in Psychology at the University of St Andrews and then stayed to take up a BBSRC case studentship to study for my PhD in Professor Philip Winn's lab. I moved to Edinburgh in 2001 to work in Dr Emma Wood's lab as a postdoctoral research fellow and this is where I learnt in vivo electrophysiology and where I started researching memory and the hippocampus. I did further postdoctoral research at the University of Stirling with Dr Paul Dudckenko and at the Norwegian University of Science and Technology in Trondheim with Professors Edvard and May-Britt Moser. In 2008 I returned to St Andrews to take up a lectureship and now have an established lab examining the neural basis of spatial and episodic memory.
EMPLOYMENT HISTORY:
2008 - present Lecturer, School of Psychology & Neuroscience, University of St Andrews
2007 - 2008 Postdoctoral Research Fellow, NTNU, Profs. Edvard and May-Britt Moser
2005 - 2007 Postdoctoral Research Associate, Stirling University, Dr Paul Dudchenko
2001 - 2005 Postdoctoral Research Associate, Edinburgh University, Dr Emma Wood
QUALIFICATIONS:
1998 - 2001 Ph.D. Behavioural Neuroscience, University of St Andrews
1994 - 1998 BSc hons., Psychology, University of St Andrews (2:1)
Research overview
The focus of the lab is to try and understand the neural mechanisms that support our ability to remember the things that have happened to us – episodic memory. Most of our work takes a systems neuroscience approach to examine how networks within the hippocampus and entorhinal cortex process memory information.  We use in vivo electrophysiology to examine firing patterns of individual neurons as lab rats carry out memory tasks. We also use molecular and genetic tools to manipulate the network and understand the cellular mechanisms underlying episodic memory. Complimenting the neuroscientific approach, other lines of research in the lab examine the cognitive mechanisms underlying episodic memory in both human adults and children. Ultimately, we aim to apply this work by using our knowledge of mammalian memory networks to help test therapeutic strategies for disorders of memory such as Alzheimer's disease.
Highlighted publications
Ainge, JA, Tamosiunaite, M, Woergoetter, F & Dudchenko, PA 2012, 'Hippocampal place cells encode intended destination, and not a discriminative stimulus, in a conditional T-maze task' Hippocampus, vol. 22, no. 3, pp. 534-543. https://doi.org/10.1002/hipo.20919
DOI: https://doi.org/10.1002/hipo.20919
2012
Ainge, JA & Langston, RF 2012, 'Ontogeny of neural circuits underlying spatial memory in the rat' Frontiers in Neural Circuits, vol. 6, 8. https://doi.org/10.3389/fncir.2012.00008
DOI: https://doi.org/10.3389/fncir.2012.00008
Full text: https://research-repository.st-andrews.ac.uk/bitstream/10023/3325/1/Ainge2012fncir_06_00008.pdf
2012
Langston, RF, Ainge, JA, Couey, JJ, Canto, CB, Bjerknes, TL, Witter, MP, Moser, EI & Moser, M-B 2010, 'Development of the Spatial Representation System in the Rat' Science, vol. 328, no. 5985, pp. 1576-1580. https://doi.org/10.1126/science.1188210
DOI: https://doi.org/10.1126/science.1188210
2010
Ainge, JA, Tamosiunaite, M, Woergoetter, F & Dudchenko, PA 2007, 'Hippocampal CA1 place cells encode intended destination on a maze with multiple choice points' The Journal of Neuroscience, vol. 27, no. 36, pp. 9769-9779. https://doi.org/10.1523/JNEUROSCI.2011-07.2007
DOI: https://doi.org/10.1523/JNEUROSCI.2011-07.2007
2007
Ainge, JA, van der Meer, MAA, Langston, RF & Wood, ER 2007, 'Exploring the role of context-dependent hippocampal activity in spatial alternation behavior' Hippocampus, vol. 17, no. 10, pp. 988-1002. https://doi.org/10.1002/hipo.20301
DOI: https://doi.org/10.1002/hipo.20301
2007
Personal websites