Dr Catharine Cross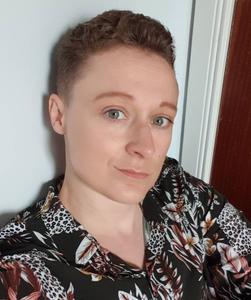 Biography
I obtained my BSc (2005) and my PhD (2011) in Psychology from Durham University. My PhD, with Anne Campbell and Lynda Boothroyd, examined impulsivity as a possible mechanism for sex differences in aggressive behaviour. While completing my PhD I was also a Teaching Assistant, and I stayed at Durham as a Teaching Fellow for a year before moving to St Andrews. I was a postdoc in the School of Biology for two years, working with Kevin Laland and Gillian Brown (in the Centre for Social Learning and Cognitive Evolution) on sex differences in conformity. I became a Lecturer in the School of Psychology and Neuroscience in September 2013.
BSc – Durham University – Department of Psychology
PhD – Durham University – Department of Psychology
Postdoc - University of St Andrews – School of Biology
Research overview
My main research interest is in sex differences in human social behaviour. In particular, I am interested in how sex differences in behaviour vary depending on contextual factors. My doctoral work focused primarily on sex differences in impulsivity and aggression. I am currently working on sex differences in confidence and conformity.
Highlighted publications
Cross, CP, Cyrenne, D-LM & Brown, GR 2013, 'Sex differences in sensation-seeking: a meta-analysis' Scientific Reports, vol. 3, 2486. https://doi.org/10.1038/srep02486
DOI: https://doi.org/10.1038/srep02486
Full text: https://research-repository.st-andrews.ac.uk/bitstream/10023/4032/1/Cross2013srep02486.pdf
2013
Cross, CP, Copping, LT & Campbell, A 2011, 'Sex differences in impulsivity: a meta-analysis' Psychological Bulletin, vol. 137, no. 1, pp. 97-130. https://doi.org/10.1037/a0021591
DOI: https://doi.org/10.1037/a0021591
Full text: https://research-repository.st-andrews.ac.uk/bitstream/10023/2161/1/Cross2011PsychBullSexDifferences_WithAppendix1.pdf
2011
Cross, CP & Campbell, A 2011, 'Women's aggression' Aggression and Violent Behavior, vol. 16, no. 5, pp. 390-398. https://doi.org/10.1016/j.avb.2011.02.012
DOI: https://doi.org/10.1016/j.avb.2011.02.012
2011