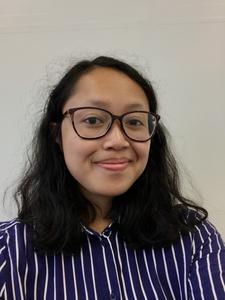 Dr Laras Yuniarto
Associate Lecturer
Biography
I first joined the University of St Andrews as an undergraduate student on the MA (Hons) Psychology degree. After staying on to complete a PhD in Psychology with Juan-Carlos Gómez and Amanda Seed, I then rejoined the School of Psychology & Neuroscience as an Associate Lecturer (Education Focused). I now teach on several modules, supervise project students, and sit on the Ethics Committee.
My teaching includes:
PS2001/PS2002 Advanced Principles of Psychology: Tutorials
PS3023/PS3024 Psychological Statistics and Research Methods: Workshops
PS3033/PS5233 Developmental Psychology: Lectures and labs
PS4040 Psychology Review, PS4299/PS4040 Psychology Project, and PS5103 Research Project: Student supervision
Research areas
My background is in developmental psychology, and I am broadly interested in factors influencing problem-solving, causal reasoning, and conceptual change. Areas of particular interest include the relationship between implicit and explicit cognition, the role of mistakes and self-correction in the learning process, and the role of generating explanations in supporting learning. Although I have mainly worked with young children, I am also interested in how these questions would play out in older children and adults, particularly in the context of undergraduate learning.
My PhD research examined the role of self-correction (making and then correcting one's own mistakes) on problem-solving and representational change in young children. I have experience in in-person and online child testing and recruitment, using online platforms such as Gorilla and Qualtrics, and both quantitative and qualitative methods.
Selected publications