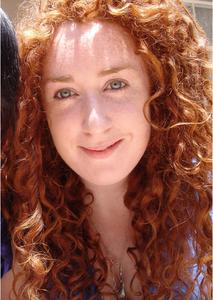 Dr Ros Holmes
Lecturer in Chinese Studies
Research areas
My research focuses on the art and visual culture of twentieth century and contemporary China. I am particularly interested in the interaction between high and low, popular and elite forms of cultural production.
My first book, The Art of Incivility: 'Rudeness' and Representation in Contemporary China, explores how artists have visualised a more 'uncivil' China, both in its perils and its possibilities. Working across the fields of photography, video, installation, post-internet and performance art, Ma Qiusha, Ai Weiwei, Liu Gang, Cui Xiuwen, Ye Funa, and others have produced a multidisciplinary body of work that embraces the emancipatory potential of incivility, delights in its dark humour, and reframes the representational power of 'rudeness' as a self-reflexive commentary on the contradictions of the present.
My new project Somnolent States: A Visual History of Sleep in Modern China, charts changing visualisations of sleep (and sleeplessness) from the early twentieth century to the present day. The project scrutinizes an array of somnolent states, using them as a lens to investigate images of 'national awakening' in the early years of the Republic, the insomniac temporality of the Cultural Revolution, as well as contemporary art practices which challenge the necessity of hyper-mobile bodies harnessed to the narrative of national ascendancy. As the 'Chinese Dream', with its vision of a sleepless (and highly productive) society continues to gain symbolic currency, the project delineates how depictions of dormancy might also serve as a metaphor for ecological recovery. Examining a diverse range of visual media, from newspaper illustrations to immersive installations, state produced 'propaganda' to post-internet practices, and works of conceptual art to commercial advertisements, the project offers a rich and diverse reading of the aesthetics of sleep in modern and contemporary China.
I joined St Andrews in 2020, having previously held a Junior Research Fellowship in Art History at Christ Church, University of Oxford, and a Presidential Academic Fellowship in Chinese Art at the University of Manchester. Prior to this, I worked as assistant curator for education and public programmes at the Ullens Centre for Contemporary Art (UCCA) in Beijing.
I am a Fellow of the Higher Education Academy (FHEA) and I sit on the editorial board of the Journal of Chinese Contemporary Art (JCCA).
Selected publications