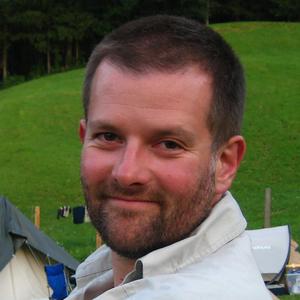 Dr Rod Bain
Honorary Research Fellow
Biography
Rod completed his PhD in Management at the University of St Andrews in 2017, having earlier read Sustainable Development (MSc, St Andrews 2011) and Music (MusB, Manchester 1999). Between 1999 and 2011 he was a project manager in the cultural and environmental sectors.
Rod is Lecturer in Sustainability and Innovation at the University of Manchester.
Research areas
Rod's work addresses questions about sustainability transitions, especially, how can we organise and live less unsustainably? His research uses sustainability political economy to explore community-owned organisations, collaborative natural resource management, enterprises pursuing post-(economic) growth principles, and cultural organisations. Although Rod's own work is qualitative, he is committed to interdisciplinary and collaborative knowledge production.
Selected publications
Exploring and mapping the knowledge and practice terrain

Nutley, S. M.

,

Bain, R.

,

Moran, C.

,

Orr, K. M.

&

Russell, S. L.

,

3 May 2016

,

Knowledge and Practice in Business and Organisations.

Orr, K., Nutley, S., Russell, S., Bain, R., Hacking, B. & Moran, C. (eds.). New York and London:

Routledge

,

p. 234-246

Research output: Chapter in Book/Report/Conference proceeding ? Chapter

Introducing the aims, background and content of this book

Orr, K.

,

Bain, R.

,

Hacking, B.

,

Moran, C.

,

Nutley, S.

&

Russell, S.

,

22 Mar 2016

,

Knowledge and Practice in Business and Organisations.

Taylor and Francis

,

p. 1-13

13 p.

Research output: Chapter in Book/Report/Conference proceeding ? Foreword/postscript

Knowledge and practice in business and organisations

Orr, K. M. (ed.)

,

Nutley, S. M. (ed.)

,

Russell, S. L. (ed.)

,

Bain, R. (ed.)

,

Hacking, B. (ed.)

&

Moran, C. (ed.)

,

26 Apr 2016

, New York:

Routledge

.

256 p.

(Routledge advances in organizational learning and knowledge management; vol. 2)

Research output: Book/Report ? Book