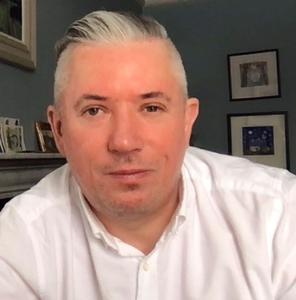 Prof Kevin Orr
Professor
Biography
Kevin Orr is Professor of Leadership and Governance. He is a Senior Fellow in the Institute for European Studies, University of California, Berkeley . Orr is a Fulbright Scholar and a recipient of the Louis Brownlow Prize from the American Society for Public Administration for work on academic-practitioner collaborative research. His scholarship engages with theories at the intersections of organisational studies, public administration and politics. It addresses aspects of leading, managing and organising, most often in political settings.
Kevin's work is connected with international research leadership roles. He is past chair of the Organizational Learning, Knowledge and Capabilities research community, and continues to serve on its Executive Board. He is interested in wider intellectual engagement and has carried out research for the International City Managers Association (USA), the British Council, the Scottish Parliament, and a range of public bodies in the UK. He is an experienced university leader, most recently serving as Co-Head of the School of Management at the University of St Andrews.
Teaching
MN1001 Organisations and Society
MN3102 Organisation Studies
MN5002 Contemporary Conceptual Issues in Management
Research areas
Kevin's interpretive research on local governance appears in journals such as Public Administration Review, Organization Studies, Public Administration,British Journal of Politics and International Relations, and Policy and Politics. His work on the politics of academic-practitioner research coproduction can be read in Public Administration Review and Management Learning. He is co-editor of Knowledge and Practice in Business and Organisations, Routledge (2016). His recent ethnographic writing explores organisational ghosts – examining how inheritances of the past haunt the relations and struggles of the present.
PhD supervision
Selected publications