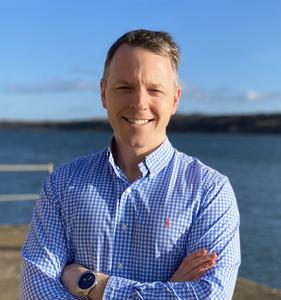 Dr Jeffrey Hughes
Lecturer
Biography
Dr. Jeffrey Hughes is Deputy Director of the Graduate School and Lecturer in Strategy at the School of Management, University of St Andrews, Scotland.
Prior to assuming his current post, he served as Director of Teaching at the School of Management. He holds a PhD in Strategy and Information Systems from Trinity College Dublin, where he is Adjunct Assistant Professor at Trinity Business School.
Jeffrey draws upon a wealth of practitioner experience from his time spent in industry, where he was primarily engaged in the technology and consulting realms. He has worked for a range of large multi-nationals inclusive of Diageo, Eir, and British Telecom. He is currently Governing Board Member of the Scottish Universities Scale-up Programme, a consortium that has secured substantial support from the Scottish Funding Council to deliver a world-leading, entrepreneur-led and evidence-based support programme for Scottish scale-ups.
Teaching
MN5461 Strategic Management
Research areas
Jeffrey joined the Centre for Research into Information, Surveillance and Privacy (CRISP) in April 2017. He continues to research how massive data accumulation, analytical techniques and applications associated with big data are reconstructing practices of consumer marketing and political campaigning. His wider research interests reside at the nexus of strategy and technology, which includes work exploring the role of persuasion in fostering the adoption of big data analytics, open forms of strategic information systems planning, and strategising for grand social challenges.
PhD supervision
Selected publications