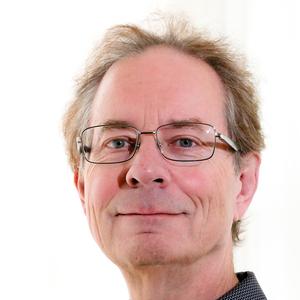 Mr Charles Lovatt
Lecturer
Biography
Prior to entering academia, Charles was a successful entrepreneur from the 1970s to 2002. His commercial interests reflect a life-long love of music and fascination with technology. He has founded, or co-founded, over a dozen businesses ? two of which became market leaders and continue trading today. He established his main business in 1985: a semi-conductor trading company which served personal computer, telecom and contract manufacturers, across Europe, the USA, Hong Kong and China. From this business, various other spin-outs emerged: independent companies sharing a common business model and ethic. In 1987 he co-founded a record label; it became a music publisher, and is now a leading sync rights exploitation company active in the licensing of music for use in advertising, film and television productions. http://thinksyncmusic.com/
Charles has been involved with entrepreneurship education since 2004. He has designed and taught postgraduate modules on the Embreonix programme at Abertay University in Dundee. His academic interests include strategy, innovation, technology, business development and enterprise history in the Creative Industries.
He has held a number of public appointments in Scotland including: Member of the Scottish Arts Council; Chairman of the Scottish Screen Investment and Digital Media IP Fund; Member of the Board of Management of Elmwood College; Trustee of the National Library of Scotland and Chair of the Audit Committee; Non-executive Member (Audit and Risk) of Her Majesty's Inspectorate of Education, and Non-Executive Member (Audit and Risk) of Education Scotland.
His interests include social policy, the practice of entrepreneurship, marketing, innovation, governance and enrichment. His own study includes Unjustified Enrichment. Charles is a Fellow of the Higher Education Academy and a Fellow of the Royal Society of Arts where he is active in the Media, Creative Industries, Culture and Heritage Network group based in Edinburgh.
Teaching
MN4263 Entrepreneurship and Small Business Development
MN5510 Entrepreneurship, Innovation and Creativity
Selected publications
Ethical Practice in Management Education: Teaching Responsible Enterprise

Mansell, S. F.

&

Lovatt, C. J.

,

3 May 2016

,

Knowledge and Practice in Business and Organisations.

Orr, K., Nutley, S., Russell, S., Bain, R., Hacking, B. & Moran, C. (eds.).

Routledge

, (Routledge Advances in Organizational Learning and Knowledge Management).

Research output: Chapter in Book/Report/Conference proceeding ? Other contribution