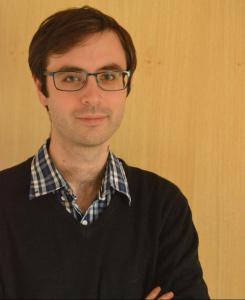 Dr Huw Halstead
Research Fellow
Biography
I joined the School of History in September 2018 as a Research Fellow on the ERC-funded project 'Dictatorship as experience: a comparative history of everyday life and the 'lived experience' of dictatorship in Mediterranean Europe (1922-1975)' led by Dr Kate Ferris. I was previously the Macmillan-Rodewald Postdoctoral Student at the British School at Athens (2018), and an Associate Lecturer in the Department of History and the Institute for the Public Understanding of the Past, University of York (2017-2018). I hold a PhD in history from the University of York, for which I focused on the experiences of Greek-speaking Orthodox Christians who left Istanbul and the island Imbros (Gökçeada) between c. 1950 and 1980 and settled in Greece. 
Teaching
I have taught courses on public history, oral history, the Holocaust and genocide, Fascist Italy, Nazi Germany, decolonisation, urban history, modern British history, and historical methodologies.
Research areas
My research focuses on conflict, displacement, memory, and public history from an interdisciplinary standpoint, combining archival research with oral history, ethnographic fieldwork, and methodological techniques from the digital humanities. In particular, I work on the history of the Mediterranean world and former Ottoman territories, placing this research within a global context by exploring transcultural memory, transnational migration and diaspora activism, and the impact of mass media and digitisation. I also have teaching and research interests in Holocaust memory and Holocaust education, and I lead the pedagogic outreach project Personalising History, which develops techniques and resources for teaching about the Holocaust in a post-witness era through innovative use of oral history testimony.
Selected publications