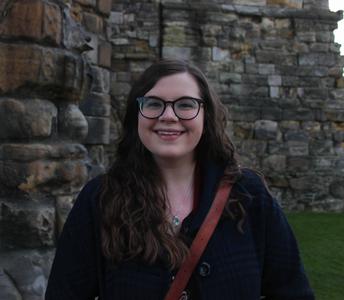 Dr Elise Watson
Research Assistant
Teaching
Lecturer for MO1007: The Early Modern Western World, c. 1450–c. 1770
Research areas
My research interests lie at the intersection of book history and ecclesiastical history. I am interested in the interactions between print and religious experience, and the impact of the interconfessional book trade on practical questions of toleration and co-existence in the post-Reformation landscape. This is complemented by a fascination with early modern Catholicism, particularly as it operated for religious minorities. I study how books, acting as repositories of faith, holders of memory and objects of devotion, helped to create and shape Catholic experience.
My doctoral thesis, completed in 2022, investigated the trade of Catholic books in the seventeenth-century Dutch Republic, examining the ways in which the production, distribution and censorship of these confessional texts, as well as their import from abroad, impacted the lives of the large minority Catholic population and the work of the Dutch Mission. Networks of printers and booksellers across the Northern and Southern Netherlands made Catholic books a profitable sector of the prosperous Dutch book trade, flouting anti-Catholic legislation to make a wide body of confessional literature accessible to clergy and laity alike. Through an examination of a large body of print and manuscript sources including previously undocumented printed ephemera, this work demonstrated both the importance of books to the Catholic minority in the Dutch Republic, and the value of Catholic books in the Dutch book trade.
Since completing my PhD, I have begun a new role as a postdoctoral researcher for the
Universal Short Title Catalogue
project. I work on data related to France and the Low Countries, and at the moment am engaged in the ongoing effort to
extend the project to 1700,
which will likely double the size of the database.
In addition to my research, I am the Managing Editor of Brill's
Book History Online
database (Brill Online Bibliographies).
Selected publications