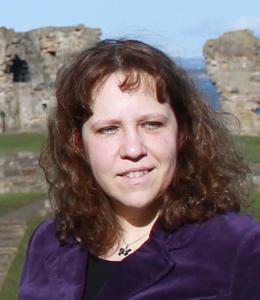 Dr Urska Demsar
Senior Lecturer
Research areas
Dr Urška Demšar is Senior Lecturer (Associate Professor) in Geoinformatics in the School of Geography & Sustainable Development at the University of St Andrews, Scotland, UK. She has a PhD in Geoinformatics from the Royal Institute of Technology (KTH), Stockholm, Sweden and a background in Applied Mathematics from the University of Ljubljana, Slovenia. In St Andrews, she is a co-director of the Bell-Edwards Geographic Data Institute.
Her research interests are in spatio-temporal visual analytics and in particular in analysis of movement – a topic on which she is collaborating with movement researchers from other disciplines (movement ecologists, human-computer interaction specialists). She established these interdisciplinary collaborations through her participation in the European COST Action MOVE (Knowledge Discovery from Moving Objects). She is currently Associate Editor of the International Journal of Geographical Information Science and in the period 2015-2019 she was co-chair of the International Cartographic Association commission on Visual Analytics.
More info on her personal website.
PhD supervision
Selected publications