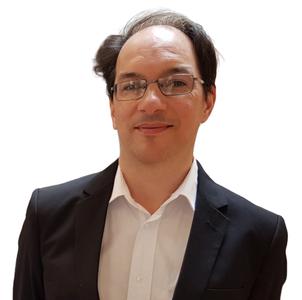 Prof Michael Cowan
Professor
Research areas
Michael Cowan (homepage) is a film and media historian, as well as a Germanist, specializing in European film and modernism in the early 20th century. He joined the Department of Film Studies in 2015 following previous appointments at McGill University in Canada and the University of Virginia in the US. He holds a BA in Cultural Studies, an MA in French Literature and a Ph.D. in German Studies from the University of California-Berkeley.
Professor Cowan is known in particular as a leading authority on Weimar film and culture. His research on Weimar cinema has received many of the top academic awards in the discipline in North America and Europe, as well as major funding from organizations such as SSHRC, FQRSC, Canadian Foundation for Innovation, Alexander von Humboldt Foundation and the British Academy.
He has been an invited speaker at universities and conferences around the world and a fellow and a visiting scholar at institutions such as the Institut für Kulturwissenschaften (Vienna) and Cinepoetics (Berlin). While at McGill, he co-founded the Programme in World Cinemas and served as founding director of the Moving Image Research Laboratory. He has also served Chair of Film Studies at St Andrews.
He sits on the executive committees of NECS (European Network of Cinema Studies) and Domitor (International Society for the Study of Early Cinema), as well as the German Screen Studies Network. He is also a member of the editorial boards of Intermédialités (Canada)and Forum for Modern Language Studies (UK).
PhD supervision
Selected publications
Walter Ruttmann

Cowan, M.

,

2019

,

The German Cinema Book, 2nd Edition.

Carter, E. & Bergfelder, T. (eds.).

British Film Institute

,

2 p.

Research output: Chapter in Book/Report/Conference proceeding ? Entry for encyclopedia/dictionary

Weimar Shorts

Cowan, M.

,

27 Sep 2019

,

Giornate del Cinema Muto catologo 2019.

Research output: Chapter in Book/Report/Conference proceeding ? Entry for encyclopedia/dictionary

Productive city: Ruttmann?s Düsseldorf: kleiner film einer großen stadt

Cowan, M.

,

25 Jul 2018

,

The City Symphony Phenomenon: Cinema, Art, and Urban Modernity Between the Wars.

Jacobs, S., Hielscher, E. & Kinik, A. (eds.).

Routledge

, (AFI Film Readers).

Research output: Chapter in Book/Report/Conference proceeding ? Chapter