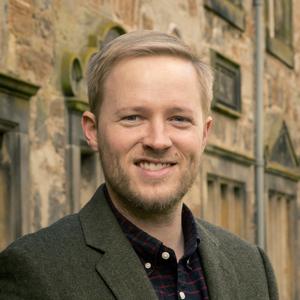 Dr Koert Verhagen
Research Fellow (Logos)
Biography
Koert Verhagen is a Postdoctoral Research Fellow in the Logos Institute for Analytic and Exegetical Theology. He was awarded his PhD in 2019 by the University of St Andrews for his work on the anthropological and ethical implications of justification by faith in the theology of Dietrich Bonhoeffer.
Prior to his time in St Andrews, Koert lived just south of Dublin, Ireland, assisting in the direction of and teaching for a university study abroad program. His past work also includes time spent in the publishing industry.
Teaching
2019?2020
Contributing Lecturer:
DI4915 Kierkegaard and Theology
DI5352 Persons: Divine and Human
Research areas
Koert?s research sits at the intersection of doctrine and ethics. He is especially interested in how Christian construals of core doctrinal loci shape their understanding of what it means to be human and act humanely. The lines of inquiry he is currently exploring pertain to how justification by faith orients Christian responses to pressing social issues such as white supremacy, the generative nature of theological anthropology for relating church and state, and Reformed resonances in Dietrich Bonhoeffer?s theology of participation.
Selected publications