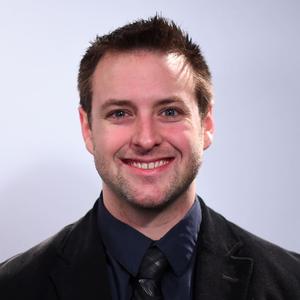 Dr Jonathan Rutledge
Research Fellow (Logos)
Biography
Jonathan hails from Arlington, Texas and grew up playing cello, guitar, and piano. His favorite past time growing up, however, was playing baseball, and he looks forward to the day when keeping up with the MLB season ceases to be a practical impossibility.
Jonathan can commonly be seen walking around town while reading a book from his latest research project. When not so engaged, however, he spends much of his time with his wife Bethany and son Caspian exploring the coastal path, sipping coffee, and traveling around the UK.
Research areas
Jonathan works at the intersection of analytic philosophy of religion and systematic theology. His work in epistemology focuses on the nature of epistemic rationality and defeat, and he defends an egocentric model of rationality that includes among the objects of epistemic evaluation one's evidence, what one makes of that evidence, one's epistemic self-trust, and one's epistemic risk profile. In theology, he is developing a book on the nature of forgiveness and how it relates to sacrificial models of atonement, after which he plans to pursue a project in which he defends his perspectival brand of skeptical theism against the argument from suffering.
PhD supervision
Selected publications