St Andrews in the News
June 2015
Welcome
Welcome to the June issue of St Andrews in the News, our regular e-newsletter for alumni, friends and supporters around the world.
Please click on feature headings for full details.
St Andrews Principal to become next Vice-Chancellor of Oxford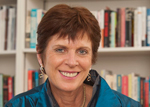 The Principal and Vice-Chancellor, Professor Louise Richardson, is to leave the University on 31 December 2015 to take up post as the next Vice-Chancellor of the University of Oxford.
Professor Richardson, who joined the University in 2009 said, "My years as Principal of this extraordinary university have been the most rewarding and enjoyable of my professional life. I will always feel enormously privileged to have had the opportunity to be a part of this magical place."
The University will begin the search for a successor immediately.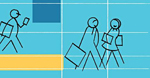 The University of St Andrews has been placed 3rd in The Guardian University League table for 2016, with Computer Science, Divinity and International Relations coming top in the UK, and Geography equal 1st. Art History, Chemistry, History and Philosophy were ranked 2nd in the country.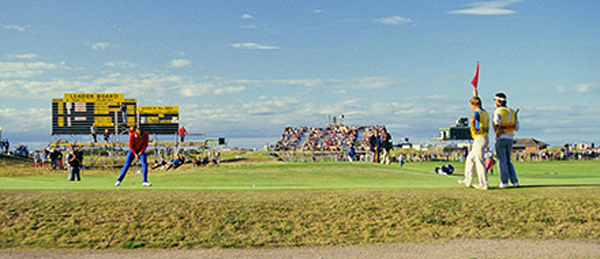 In a little under a month, the eyes of the golfing world will focus on St Andrews as some of the world's best players take on the unique challenges of the Old Course in the 144th Open Championship - and the University is getting involved in the festivities too!
The Open, The Links, The University
We will be hosting an exhibition of golf photography from the University's photographic archives in the tented village of The Open during the Championship. Including images drawn largely from the George M Cowie Collection and the Lawrence Levy Collection, we look forward to sharing these special golfing moments with our alumni and friends.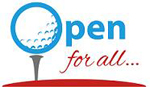 Open for All
Join us as we get into the spirit of the Open festivities at a marquee on Lower College Lawn! Enjoy live streaming of all the action from the Old Course, live music, entertainment, food and a full bar service.
Claim your alumni discount!
We are delighted to offer a discount to University of St Andrews alumni, giving 10% off all food and beverages purchased in the Open for All marquee and 10% discount on many purchases at the University of St Andrews Retail Shop.
Please contact us to claim your Alumni Discount card: E: 600@st-andrews.ac.uk T: +44(0)1334 461901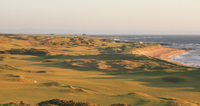 The University of St Andrews Open July 21 - 22
Join us in St Andrews for a not-to-be-missed golfing experience in the game's home, following The Open Championship. Taking place over two days, we will be hosting a tournament of our own at Kingsbarns Golf Links and Crail Golfing Society. We invite you to extend your stay in St Andrews to take part in the friendly competition to raise funds for The 600 Club, the Saints Golf Donor Fund, and support talented student golfers at the University of St Andrews.
Contact us for further information and to book your place: E: 600@st-andrews.ac.uk T: +44(0)1334 461901
The Open Drive: support Golf Scholarships at the University of St Andrews
Alumni and friends in the UK can support talented student golfers at St Andrews by making your gift to the Open Drive for the Arnold Palmer endowed scholarship fund at the University. Make your gift by texting FORE15£10 to 70070 to make a difference today or by visiting https://sparc.st-andrews.ac.uk/fore.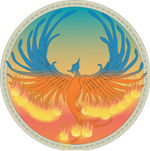 From Doctrine to Declaration is a unique gathering of leading, mostly native, advocates, academics and practitioners to discuss how the rights of Indigenous Peoples can move forward in the United States. This high-level policy workshop, hosted by the University of St Andrews and the College of William and Mary, seeks to examine both the ongoing impact of the Christian Doctrine of Discovery – one of the most anti-indigenous international doctrines in existence - and the implications of recent US support of the UN Declaration on the Rights of Indigenous Peoples. Keynote speaker, Suzan Shown Harjo, who was awarded the United States' highest civilian honour, the Presidential Medal of Freedom, will speak alongside over fifteen others.
This workshop will take place from 25-26 June, 2015 at the Carnegie Endowment for International Peace, Washington DC. Please register here.
Ever to Excel & Ever to Exceed - double disc DVD release
This Graduation week will see the much-anticipated DVD release of the University's 600th Anniversary film Ever to Excel. The film, narrated by Sir Sean Connery, will also contain a special bonus DVD, Ever to Exceed, which contains never-before-seen footage and can be purchased at the University Shop from next week.

In the run-up to Graduation, there are a whole host of great gift ideas available at the retail store. The Shop is currently open between 11:00am and 5:30pm Tuesday-Saturday.
For more information, contact the shop on +44 (0)1334 474390 or info@universityofstandrewsretailstore.com
Figures from the world of science, literature and the internet are to be honoured by the University next week as part of the graduation celebrations.
Graphic novelist and screenwriter Neil Gaiman, Google's Chief Internet Evangelist, Dr Vinton Cerf and creator of The No.1 Ladies' Detective Agency, Alexander McCall Smith are among twelve distinguished individuals to be honoured during the University's summer graduation ceremonies to be held at the Younger Hall.
The ceremonies will be streamed live online from 10:30am and 2:00pm on 23-26 June for parents, friends and relatives who are unable to attend in person.
Varsity Rugby coming home to Murrayfield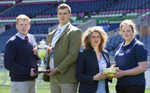 On Saturday 26 September at 6pm, the Scottish Varsity Match, the oldest varsity match in the world, will take place at BT Murrayfield.
Both the men's and women's teams from the Universities of Edinburgh and St Andrews will compete on the same pitch as the Scottish national team, with St Andrews aiming to hold on to the trophy they won last year.
Don Paterson shortlisted for renowned literary award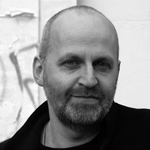 Academic Don Paterson of the School of English has been shortlisted for the 24th Neustadt International Prize for Literature, one of the most prestigious awards of its kind in the world. Known as "America's Nobel" for literature, the winner will be selected by an international jury in October.
International students, a positive to society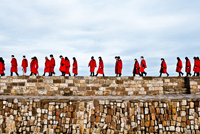 The University of St Andrews has called on the UK Government to reclassify international students as temporary visitors rather than migrants. It is widely believed that international students have been made to feel unwelcome as a result of anti-immigrant rhetoric, despite providing many benefits, including major economic contributions to the UK.
University saves school sports day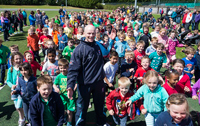 After the fields of Lawhead Primary School were flooded on the eve of the school's annual sports day, the University came to the rescue. Using the professional standard running track and facilities, the school sports day ran without a hitch. It is hoped that the Lawhead sports day can become an annual event on the University track and can lead to other projects and events with the schools in St Andrews.
The Chancellor, Sir Menzies Campbell CH CBE QC, welcomed 90 alumni and friends at the Caledonian Club in London on 28 May to celebrate those who have remembered St Andrews with a gift in their will. Sir Menzies spoke to the gathering about the special importance of legacy bequests.
Dr Michael Downes, the University Director of Music and Artistic Director of the Byre Theatre, also spoke about the musical community of St Andrews in the 21st Century and our exciting plans for a new Music Centre. Guests were treated to a wonderful performance from Maebh Martin (Class of 2016) on piano and Laurie Slavin (MA 2014), a tenor who is pursuing his post-graduate studies at the Guildhall School of Music.
You can view photos of the event here. To join the Chancellor's Circle, contact Mrs Varan Houghton at legacies@st-andrews.ac.uk or on +44(0)1334 462030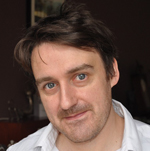 The BBC has recently selected ten "broadcasters of the future", including the University of St Andrews academic Dr Peter Mackay, from the English Department. Each New Generation Thinker will have an opportunity to develop their ideas for television, making short films for BBC Arts Online.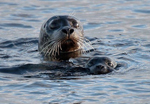 Ecologists from the University have published a report that demonstrates pile driving during offshore wind turbine construction could be damaging the hearing of harbour seals round the UK.
Education Secretary Angel Constance officially opened the new £3.7million laboratory at the School of Physics on 21st May. The ultra-low vibration facility means the University now has the capability to become world-leading in research into superconductors and light-emitting materials. We were delighted that funds raised as part of our recent New York Gala Benefit contributed to this new facility.
On Wednesday 27 May, alumni and friends joined the University at auctioneers Lyon and Turnbull in Edinburgh for an alumni reception.
Talented student musicians Caroline Taylor and Jakub Gutowski performed to guests, while the University's Director of Music and Artistic Director of the Byre Theatre, Dr Michael Downes, spoke on the University's musical programme.
Book now for Reunion Weekend 2015 – 26-28 June
There is still time to book your tickets for this year's Reunion Weekend.
Come and see for yourself the exciting changes at the University since your last visit:
Join us at the Byre Theatre for a drinks tasting fair to sample a selection of wines from around the world and a range of Scottish craft beers, craft gin and whisky, presented by Luvians Bottle Shop;
Enjoy a music-filled evening with Richard Ingham, Honorary Professor of Jazz Education at St Andrews, and his jazz ensemble, Strangeness & Charm, over supper;
Explore the redeveloped Students' Association on a guided tour led by its President, Pat Mathewson, and have lunch in one of the fantastic new bars;
Reunite with friends for dinner in the Byre Theatre restaurant;
Revisit the beautiful, recently renovated St Salvator's Quadrangle with a farewell buffet lunch in Lower College Hall and a short talk on the history of the Quad.
To secure your place, please book your tickets online now at:
https://sparc.st-andrews.ac.uk/reunion2015
Alternatively, contact us by email or telephone (+44 (0)1334 46 7194/1913) for further information/assistance, noting that all bookings should be made as soon as possible, but by 12 noon on Monday 22 June.
We will be hosting our annual Patrons' Programme from 10 -11 September this year, with a two-day event designed to give you the chance to become fully immersed in life at the University of St Andrews.
Taking place during Orientation Week 2015, we look forward to welcoming members of our Family Programme, friends and supporters of the University to a truly unique event taking place over only two days but creating memories to last a lifetime.
The programme includes:
Trips to local historic houses, dining in some of the most beautiful venues in Scotland;
Special lectures delivered by some of our leading academics;
Visits to our most historic buildings and collections;
Behind-the-scenes tours of our best study facilities
Insight into some of the ground-breaking research taking place at the University;
The chance to experience Scottish culture and enjoy the best local produce and hospitality.
For further information on the above events, please email 600@st-andrews.ac.uk or call +44(0)1334 461901.
Keeping Connected
London
The University of St Andrews Alumni Club London has recently held its AGM and created a new home on Facebook. The previous group will shortly be closed down, so in order to keep up to date on club activities, like the new page at: https://www.facebook.com/UoSAACL
Glasgow
The University of St Andrews Glasgow & West of Scotland Association is looking to expand and has launched a new Facebook group to start things off. To get involved join the group or contact standrewsglasgowandwest@gmail.com
New York
The New York Alumni Club would love to hear from new graduates and alumni coming to the New York area! The $40 annual membership is open to all alumni and friends of the University. Membership entitles you to a discount on events throughout the year, including the annual ball, and grants you eligibility to join the Princeton Club of New York. For more information, email: contact@alumniclubmy.com.
To view a full list of our alumni clubs, please visit our website. If there is not a club in your area or field of interest, please contact us if you would like help to set up one of your own.
We are continuing our worldwide networking nights this summer and are pleased to announce that we will be hosting events in London, Edinburgh, New York City, Boston, Washington, DC, Chicago, Atlanta, Los Angeles, San Francisco, Seattle, and Toronto, with locations in Europe and Asia expected to be announced soon.
For more information and to register, please visit:
http://www.st-andrews.ac.uk/careers/students/networking/networkingnights/
By Charlotte Perkins Gilman. Adapted by Sandy Nelson.
Part of the A Play, A Pie and A Pint series.
Byre Theatre
23-27 June, 1:00pm & 7:30pm (26 June only)
The full season's programme of events at The Byre Theatre is available online.
Alec Frank-Gemmill (horn) and Eleanor Johnston (harp)
Principal Horn of the Scottish Chamber Orchestra and Radio 3 Young Generation Artist Alec Frank-Gemmill is joined by Scottish harpist Eleanor Johnston, a graduate of the Franz Liszt Academy in Weimar.
Featuring music from France by Poulenc, Saint-Saëns and the Theme and Variations on a Scottish Air by Louis François Dauprat.
Byre Theatre
7 July, 7:30pm
A one-day workshop: Death and Immortality in Greek Philosophy and early Christianity.
School of Classics
24 July, 9:30am
General Council of the University of St Andrews
The next meeting of the General Council will take place on Saturday 27 June 2015 at 10.30 am in Parliament Hall, South Street, St Andrews. Tea/coffee will be available from 10 am.
Philosophical Transactions: 350 years of publishing at the Royal Society
This exhibition celebrates the 350th anniversary of the world's first scientific journal, the Philosophical Transactions, showcasing work being carried out by the 'Publishing the Philosophical Transactions: the social, cultural and economic history of a learned journal, 1665-2015' project, led by Dr Aileen Fyfe of the School of History at St Andrews.
The Royal Society, 6 – 9 Carlton House Terrace, London SW1Y 5AG
Continues to Tuesday 23 June
Recording Britain: Life and Landscape During World War II
Discover a remarkable collection of paintings and drawings produced as part of a nationwide project to capture the changing face of Britain's landscape during the Second World War. These artworks depict coastal villages, bustling towns and traditional industries, thought at the time to be endangered by war and urban development.
MUSA, 7a The Scores, St Andrews
Saturday 9 May – Sunday 6 December 2015
Alumni Authors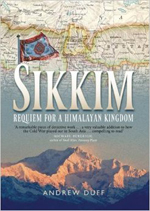 Sikkim: Requiem for a Himalayan Kingdom
Andrew Duff, MA 1993
Price £19.99 (hardback) from Amazon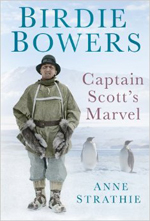 Birdie Bowers: Captain Scott's Marvel
Anne Strathie, MA 1970
Price £12.99 (paperback) from Amazon
Our 600th Anniversary campaign was launched in 2011 by our campaign Patron and graduate, Prince William, Duke of Cambridge. We aim to secure £100 million to support a range of aspirational projects integral to consolidating the University's its status as a world-class centre for teaching and research. To view the exciting and varied projects that make up the campaign, please visit our 600th website. You can make a gift to the campaign in a variety of ways.
You can also make a legacy gift to the University to safeguard its future.
We look forward to welcoming you to our community of donors, committed to securing a seventh century of excellence for this great University.
Social networking
Alumni and friends can keep up to date with alumni activities and events online via Facebook, Twitter, LinkedIn and our blog IncomparaBubble.
Keep up to date with other University news on the University Facebook page.
US parents Facebook group is looking forward to hearing from you!
Development Office
Crawford Building, 91 North Street
St Andrews, KY16 9AJ
www.st-andrews.ac.uk/alumni
Update your contact details
SPARC members: https://sparc.st-andrews.ac.uk/mysparc
Non SPARC members: http://www.st-andrews.ac.uk/alumni/addressupdate/

The University of St Andrews is not responsible for the content of external websites accessed via links in this e-newsletter.
The University of St Andrews is a charity registered in Scotland, No SC013532.