St Andrews in the News
November 2014
Welcome
Welcome to the November issue of St Andrews in the News, our regular e-newsletter for alumni, friends and supporters around the world.
News
600th Anniversary Gala Benefit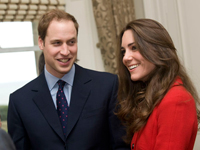 The University of St Andrews is to host a major fundraising event at The Metropolitan Museum of Art in New York City on Tuesday 9 December 2014. We are now delighted to announce that Their Royal Highnesses The Duke and Duchess of Cambridge will be guests of honour at this special event.
The Duke of Cambridge is the Patron of the University's 600th Anniversary Fundraising Campaign which he launched in St Andrews in 2011, and his support has been invaluable to its continuing progress.
We are looking forward to welcoming our guests, with all funds raised on the evening supporting student scholarships and bursaries, new student sports facilities in St Andrews, investment in the University's medical and scientific faculties and a lectureship in American Literature at St Andrews.
If you wish to join fellow alumni, friends and supporters attending this event, there is only limited availability so we urge you to contact our Gala Benefit team to reserve your space, or visit our website for further information about what promises to be a unique and memorable evening.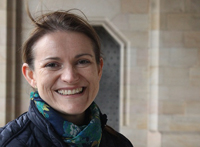 Catherine Stihler MEP has been appointed as the new Rector of the University of St Andrews. Catherine, a graduate of the University and former President of the Students' Association, follows in the footsteps of authors JM Barrie and Rudyard Kipling and comedian John Cleese by assuming the role.
Catherine becomes the University's 52nd Rector and only the second female to hold the position, taking over from fellow graduate, Alistair Moffat.
Friday 19 December 2014
Westminster Central Hall
7.00pm
We look forward to welcoming you to the London Alumni Club's 2014 Christmas Carol Service, to be held this year at the historic Westminster Central Hall. The Service will follow the Club's previous events in Westminster Abbey, St Paul's Cathedral, Southwark Cathedral and St Columba's Church and will be a great opportunity to celebrate the festive season while catching up with old friends and making some new ones too! Following the Carol Service we will welcome guests to join receptions and soak up the party atmosphere with a ceilidh and DJ.
We hope that you, your family, friends and fellow graduates will join us for this special occasion.
Get a taste of the Carol Service by reviewing highlights from our previous events.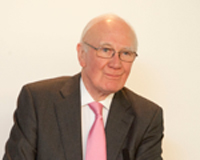 A record turnout of over 130 alumni and friends gathered in St Andrews on 11 October to celebrate those who have remembered St Andrews with a gift in their will. The guests were welcomed by the Chancellor, Sir Menzies Campbell CH CBE QC MP, who spoke about the extraordinary power of legacy bequests. Guests were also treated to a talk by Daryl Green, one of our Rare Books Librarians, before enjoying the chance to handle some of the treasures from the University's Special Collections.
To join the Chancellor's Circle, contact Mrs Varan Houghton at legacies@st-andrews.ac.uk or on +44(0)1334 462030.
Make your mark on the Students' Association
The University's ambitious redevelopment of the Students' Association building is well under way. Phases 1 and 2 - featuring a new café, bookshop, student shop and social spaces on the ground floor - are now complete. However, we still have much to do to transform this building into a modern facility capable of meeting the needs of 8,000 students today.
A number of rooms in the redeveloped building will be available for naming, offering donors the chance to make a long-term contribution to student life at St Andrews in return for permanent acknowledgement of their support. The naming could commemorate your own time at St Andrews, recognise a particularly inspiring teacher or honour a family member who studied or taught at the University.
Rooms available include: a Rehearsal Room for performing arts societies; a Media Suite for radio broadcast, TV editing and multimedia; an Advocacy Room for dedicated advice on pastoral matters; and several Society Rooms for use by the Students' Association's many societies. We also have a very few seats left available to sponsor in the new, 132-seat Students' Association theatre.
If you would like to know more about these opportunities to support current and future generations of students, please contact Alex Hayes on +44 (0)1334 461918 or afh6@st-andrews.ac.uk.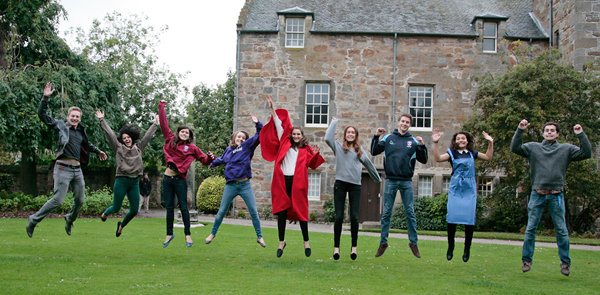 The Student Activities Fund was established last year to help student clubs and societies realise innovative projects they might otherwise struggle to fund. Thanks to the generosity of alumni, parents and friends, 15 clubs and societies received awards to support a variety of creative activities! From Aikido to St Mary's Postgraduate Society, students have been able to improve their skills and knowledge, increase participation in sport, take part in conferences and events and above all, build their CVs in preparation for a competitive graduate job market. Reports from last year's recipients and more information can be found here.
The Tom Durrheim Memorial Prize for Scottish Poetry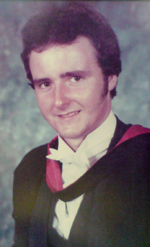 For over three decades, the self-dubbed 'Gannochy Seven', a group of friends who met at St Andrews as undergraduates, have come together at their annual Burns Night Supper to address the haggis, toast the lassies and reply to the laddies. More recently, they've also toasted absent friends.
Tom Durrheim (MA 1979, pictured right), one of the original seven, had an infectious passion for English and, once graduated, he spent his whole career teaching English at Dundee High School. When he passed away in 2011, his lifelong friends established The Tom Durrheim Memorial Prize for Scottish Poetry in his honour to commemorate a life devoted to lasting friendships, family and literature, including his love of Robert Burns.
The 2014 Tom Durrheim Memorial Prize has been awarded to Garry MacKenzie, who has recently completed his PhD on landscapes in poetry. Garry shares Tom's passion for literature and teaching and hopes to have an academic career after graduation.
Byre Theatre Officially Re-opens
The Byre Theatre in St Andrews has officially re-opened under the management of the University. A gala opening night, with a variety of student and local performers, and a student production of The Importance of Being Earnest were the first two events back on stage. Preparations for this year's pantomime, Jack and the Beanstalk, beginning later this month, are well underway.
The University will operate the Byre as a theatre, educational resource, general arts venue and music centre.
Polar Medal for Former St Andrews Arctic Explorer
Former Arctic explorer, mountaineer and scientist Dr Philip Gribbon was among those honoured by the Queen earlier this year when he was awarded the very prestigious Polar Medal for his pioneering work in Greenland and the Canadian Arctic.
Joining a list of recipients of the medal which includes such renowned explorers as Captain Robert Scott and Sir Ernest Shackleton, the retired St Andrews Physics lecturer, who was appointed in 1962, led no fewer than six student expeditions to Greenland, climbing over 60 of its highest mountains and providing valuable adventure training for undergraduate students at St Andrews. The honour pays tribute to Dr Gribbon's outstanding contribution to scientific knowledge of the northern polar area.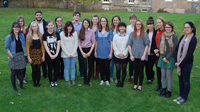 A new mentoring project between students at the University of St Andrews and young people in care has been launched, following on from the prestigious Buttle UK Quality Mark awarded to the University last year for work in this field.
Student mentors will be trained and paired with local S4 and S5 students from within the Fife region either in care, or coming out of care.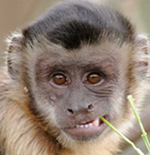 Monkeys share the same basic knowledge as a three-year old child in their understanding of objects according to researchers in the University's School of Psychology & Neuroscience.
The research indicates that monkeys can understand what movements are required for basic tasks, simply by looking at the objects in front of them.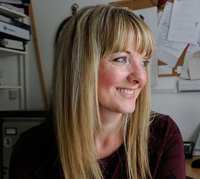 A new study suggests that communicating with individuals with advanced dementia in their own terms can have a profound effect on the lives of those living with the illness.
Dr Maggie Ellis, a dementia specialist at the University, has developed a method of 'reaching' indiviuals in advanced stages of dementia via non-verbal communication, such as hand movements and facial expressions.
Alumni News, Clubs and Services
Mark your diary now for Alumni Reunion Weekend 2015
Are you celebrating a special anniversary of your graduation next year or perhaps planning a return visit to St Andrews? Why not join us for next year's Reunion Weekend? Events will include a dinner and ball on Saturday 27 June. Details of other events will be announced soon. Please get in touch if you would like help with organising a group to attend together, to find lost friends or for further information about your Reunion.
E: alumni@st-andrews.ac.uk
T: +44 (0)1334 467194
Various venues, University of St Andrews
Friday 26 – Sunday 28 June 2015
Alumni Club London Evensong and Reception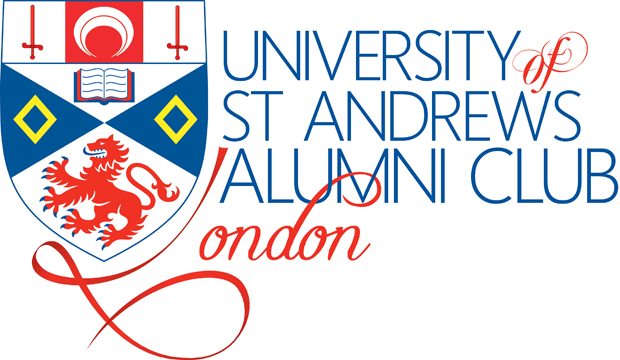 The University of St Andrews Alumni Club London are holding their annual St Andrews Day Evensong at the Church of St Margaret, Lothbury, at 6pm on Wednesday 26 November. All are welcome to attend.
This service will be followed by a reception at Scandinavian House, Cannon Street, London commemorating St Andrew's Day and celebrating the successful London Scholarship Fund.
We look forward to seeing you at what promises to be a wonderful reception, hosted by former Lord Mayor of London, Sir Roger Gifford. While there is no charge for the reception, all guests will be requested to make a small contribution to the fund on the night.
Please note that spaces are limited so please reserve your place early to avoid disappointment. To confirm your attendance at the reception, please RSVP by 18 November to Nichola Barrett at 600@st-andrews.ac.uk.
New York Careers Forum 2015
The next winter Alumni Career Forum will take place on 8 January, 2015 at PwC's headquarters in New York City. The Forum will consist of a panel discussion, followed by a networking session for students, graduates and parents. For more information and to register, please click here.
Get Ready for the Alumni Festival 2015
Mark the weekend of 17-19 April 2015 in your calendars now for our first Alumni Festival. With a range of events supported by the Students' Association and Athletic Union, there will be something to suit every taste as societies and sports clubs host a mix of opportunities for alumni to catch up with their former groups. More information will be released in the coming weeks online and on social media.
Dance Society Alumni Weekend
Dance Society is pleased to be hosting its Alumni Weekend from 21-23 November. The weekend will consist of dance classes, pub quizzes, snacks, brunches and more. If you would like to join Dance Society current members and catch up with new and old friends, please email dance@saints-sport.com.
The St Andrews University Club, Cambridge
The St Andrews University Club, Cambridge are holding their annual St Andrews Night Dinner on Friday 28 November at Queens' College, Cambridge. All are invited to join the club for a special Scottish menu, wine from the Fellows' wine cellar and an address from special guest Sir Roger Gifford, ex-Lord Mayor of London. Tickets are required for this event and information can be found on the Club's webpage.
Forthcoming events in North America
Chicago Lecture with Professor Ian Taylor
Date: 18 November 2014
Time: 6:00pm
Location:The East Bank Club (500 N Kingsbury St, Chicago, IL 60654).
Please contact Sarah Boyle with any queries on sb758@st-andrews.ac.uk.
Please register here
---
San Francisco Alumni Club
The Club has a new Facebook page. If you are not on Facebook and would like more information about the Club's activities, please email Robert LeMeur at robert.lemeur@gmail.com
Get ready for Christmas with branded merchandise from our University store. Alumni can enjoy an additional 10% off all items in our sale section when using either of the following discount methods: in store, present your SPARC card to a member of the sales team. Online, add the discount voucher code – SPARC600 – when prompted to do so.
For further details, visit our website.
All purchases help to directly support teaching and research at the University of St Andrews.
Events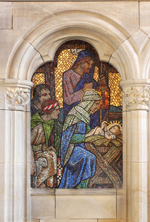 Join us for this year's Alumni Carol Service, led by the Chaplain, Rev Dr Donald MacEwan, with traditional carols led this year by the Renaissance Singers. The Service will be followed by an optional Reception in Lower College Hall at approximately 8pm when mulled wine and mince pies will be served.
Tickets for the Reception (priced £7.50) are available to purchase online.
Please note that tickets are not required to attend the Carol Service. It would, however, be helpful if you could let us know if you are planning to attend the Service via the above link.
If you are unable to book your tickets online, please contact our Alumni Relations teamfor assistance.
T: 01334 467194 / 461913
E: alumni@st-andrews.ac.uk
St Salvator's Chapel, North Street, St Andrews
Wednesday, 3 December 2014, 7.00pm
Music Centre: St Andrews Chorus
Scotland's largest choral society presents Mozart's tragic final work and CPE Bach's joyous Magnificat of 1749. The performance will be preceded by an introductory talk by Terence Charleston, beginning at 6.30pm.
Tickets: £10, £8 (concessions), £5 (students)
Younger Hall, St Andrews
Saturday, 22 November, 7.30pm
The Music Centre's new brochure, with details of all this season's performances and events, is available to download online.
Exhibition Talks: There's been a Murder! The Corpse in Crime Fiction
Accompanying the Doctors in the Making exhibition, join Professor Gill Plain from the School of English for a fascinating examination of the changing presentation of the corpse (and the detective's response to it) in 20th and 21st century crime fiction.
MUSA, 7a The Scores, St Andrews
Tuesday, 25 November 2014, 5.30pm – 6.15pm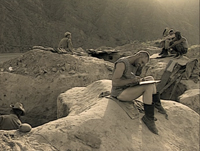 Dr Alisa Lebow explores the "para-militarist" war documentary as the latest addition to the militarist tradition, and the "unwar" documentary, which poses a laudable antidote to this trend.
Arts Lecture Theatre, Arts Building, St Andrews
Tuesday, 18 November, 5.15pm – 7.00pm
Please visit our website for details of all forthcoming Centre for Film Studies events.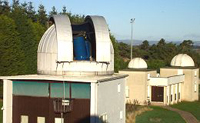 On 29 November, the University Observatory will open its doors from 6-9pm for the traditional open night. All are welcome, entry is free. Visit the newly refurbished James Gregory Telescope, the largest telescope in Scotland. Observe the moon, planets, star clusters, and nebulae (weather dependent). Meet the resident astronomers and find out everything you always wanted to know about the Universe.
University Observatory, Buchanan Gardens, St Andrews
Saturday, 29 November, 6.00pm – 9.00pm
Inaugural Lecture: Chemistry on the Computer
'Chemistry on the computer: toward the virtual lab' will be the Inaugural Lecture delivered by Professor Michael Buehl of the School of Chemistry.
School of Chemistry, Purdie Building, Lecture Theatre B, North Haugh, St Andrews
Wednesday, 26 November, 5.15pm – 6.30pm
Jack and the Beanstalk - Pantomime 2014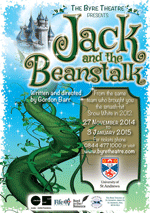 Fee-fi-fo-fum, I smell the Byre packed with pantomime fun!
The Byre Theatre is back with a magical production of Jack and the Beanstalk, written and presented by Gordon Barr. A real family treat as the audience is whisked away to the kingdom of Fantasia with singing, dancing, comedy and a little audience participation (oh no there isn't... oh yes there is!).
Byre Theatre, Abbey Street, St Andrews
27 November 2014 - 3 January 2015
Tickets available online or by calling 0844 477 1000.
General Council of the University of St Andrews
The next meeting of the General Council will take place on Friday 21 November 2014 at 17:45 for 18:00 in the Lawrence Levy Studio Theatre at The Byre Theatre, Abbey Street, St Andrews and will be followed by a reception. Bookings close on 14 November.
Further information and how to book a ticket for the reception can be found here.
Exhibitions
Doctors in the Making: Medicine at St Andrews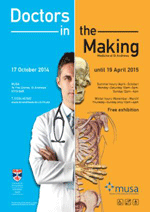 How have doctors learned to keep us fit and healthy? In this exhibition you'll discover how our knowledge of the human body and healthcare has developed over time. Rarely seen items from the University's medical collections reveal the role St Andrews has played in pioneering life-changing medical discoveries. They show how technology, equipment and the human body itself have changed the ways in which doctors treat us.
17 October 2014 – 19 April 2015
MUSA,7a The Scores, St Andrews
Barbara Rae: Place and Process
Enjoy this opportunity to see recent work by one of Britain's outstanding contemporary artists. Barbara Rae is known for her bold use of colour and travels extensively to sketch and gain inspiration for her distinctive abstract works. This exhibition explores the printmaking and painterly processes that define Rae's work and the constantly evolving technical methods she employs. Barbara Rae is a Royal Academician and the recipient of numerous awards, including a CBE and an Honorary Doctorate from the University of St Andrews.
Further information about the exhibiton.
Gateway Galleries, North Haugh, St Andrews
Continues to Saturday, 13 December 2014
Publications
Alumni Authors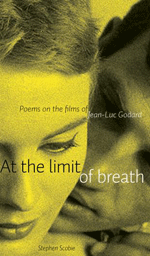 At the Limit of Breath
Stephen Scobie, MA 1965
Price £13.90 (Kindle edition) from Amazon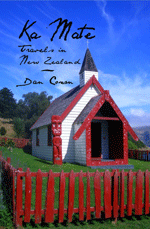 Ka Mate: Travels in New Zealand
Daniel Coxon, MA 1997
Price £1.53 (Kindle edition) from Amazon
Making a gift
Our 600th Anniversary campaign was launched in 2011 by our campaign Patron and graduate, Prince William, Duke of Cambridge. We aim to secure £100 million to support a range of projects and aspirational new developments integral to the University's ambition to consolidate its status as a world-class centre for teaching and research. To view the exciting and varied projects that make up the campaign, please visit our 600th website. You can make a gift to the campaign in a variety of ways.
You can also make a legacy gift to the University to safeguard its future.
We look forward to welcoming you to our community of donors, committed to securing a seventh century of excellence for this great University.
Social networking
Alumni and friends can keep up to date with alumni activities and events online via Facebook, Twitter, LinkedIn and our blog IncomparaBubble.
Keep up to date with other University news on the University Facebook page.
US parents Facebook group is looking forward to hearing from you!
Contact details
Development Office
Crawford Building, 91 North Street
St Andrews, KY16 9AJ
www.st-andrews.ac.uk/alumni
Update your contact details
SPARC members: https://sparc.st-andrews.ac.uk/mysparc
Non SPARC members: http://www.st-andrews.ac.uk/alumni/addressupdate/

The University of St Andrews is not responsible for the content of external websites accessed via links in this e-newsletter.
The University of St Andrews is a charity registered in Scotland, No SC013532.