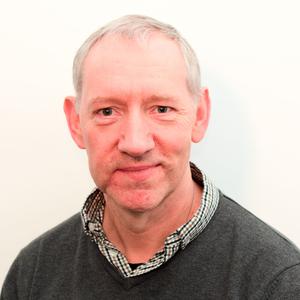 Prof Philip Lightfoot
Emeritus Professor
Biography
Professor Lightfoot studied for an MA at Oxford University, followed by a D.Phil (Oxford) under the supervision of Prof Tony Cheetham. After short post-doctoral periods at Leeds and Argonne (USA) hejoined the School in 1990, first as a Post-doctoral Fellow (with Peter Bruce) and subsequently Lecturer (1994), Reader (2000) and Professor (2009).
Teaching
Professor Lightfoot is currently Director of Teaching in the School of Chemistry and oversees all aspects of the School's undergraduate teaching and degree courses. He also teaches inorganic chemistry and related fields at all levels, for example Solid State Chemistry in CH2501, Blockbuster Solids in CH5518 and Crystallography in the CH4431 research Skills Lab.
Research areas
My research focuses on the structural solid state chemistry of inorganic materials, in particular the understanding of the structure-composition-property relationships in these materials. Wide use is made of diffraction methods, which regularly involves visits to central facilities outside St Andrews ; eg synchrotron sources and neutron sources at Diamond and ISIS, Oxford. My group design and synthesise new compounds which are of interest for a variety of applications. We also delve deeper into the understanding of well-established functional materials, in order to predict new improvements to them, through chemistry. Current interests focus on ferroelectric, magnetic and multiferroic (ie simultaneously electrically and magnetically active) materials, including both inorganic oxides, fluorides and hybrid inorganic-organic analogues.
For further information see our Group website
PhD supervision
Alasdair Bradford
Linjie Yang
Selected publications