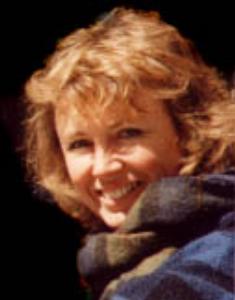 Dr Susan Whiten
Honorary Senior Lecturer
Research areas
1 Applied Anatomy
The anatomical and neurophysiological basis of the free TRAM flap (in collaboration with Mr LH Yap, Specialist Registrar Plastic Surgery Unit, Ninewells Hospital Dundee)
We carried out a detailed study to determine the anatomical basis of the sensory innervation of the abdominal wall. The transverse rectus abdominis myocutaneous free flap (TRAM flap) is used in autologous breast reconstruction following mastectomy. Our anatomical and neurophysiological studies have practical implications for the improvement of sensation in the reconstructed breast.
Structural Patterns of Cancellous Bone. Can microcalluses in the distal radius be used as an indicator of the relative weakness of cancellous bone? (in collaboration with Mr C. Wigderowitz, Senior Lecturer, University of Dundee Department of Orthopaedics, Ninewells Hospital Dundee).
There is considerable interest in developing a simple method of assessing bone loss and screening for fracture risk in osteoporosis. It has been suggested that optical analysis of standard radiographic images may offer a possible method of assessment. We are assessing the presence of microcalluses in the cancellous bone of the radius in order to provide information about non-weight bearing bones. The structural findings will be correlated with bone mass measurements and computerised analysis of radiographs.
2 Embryology
Computer aided 3 dimensional reconstruction of the human embryo using virtual reality techniques (in collaboration with Dr J Aiton, Dr John McLachlan Steve Smart and Julie Scarborough)
Congenital heart defects are complex and poorly understood. Finding the best way to repair these defects surgically, may be improved by a better understanding how they could arise in the embryo. Using sectioned human embryos we have created interactive 3D models of human heart development.
As part of our research activity we created and maintain the British Universities Human Embryo Database which can be accessed via the Web. For further information see our website
Selected publications