People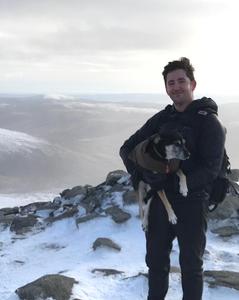 Biography
Sam Rose received his BA and PhD from the University of Cambridge and the Courtauld Institute of Art, and was a junior research fellow at Peterhouse, Cambridge. His research and teaching are based around modern and contemporary art and art theory/aesthetics. Current research projects focus on the history of the idea of visual modernism (including in global perspective, and in relation to contemporary art), the roles and meanings of formalism in the visual arts, and present-day interactions between art history and aesthetics.
Recent articles have examined the description and interpretation of works of art based on 'close looking' ('Close Looking and Conviction', in Art History – http://onlinelibrary.wiley.com/doi/10.1111/1467-8365.12259/abstract), the idea of 'formalism' in the visual arts ('The Significance of Form', in Nonsite – http://nonsite.org/article/the-significance-of-form), and the contemporary status of aesthetics ('The Fear of Aesthetics in Art and Literary Theory', forthcoming in New Literary History). Other publications have covered 'style' in contemporary painting, the late work of Walter Sickert in dialogue with the writing of Roger Fry (in Art History – http://onlinelibrary.wiley.com/doi/10.1111/1467-8365.12059/abstract), formalism in art criticism, and the visual arts in the BBC's The Listener magazine. For more preprints and offprints see www.st-andrews.academia.edu/SRose.
Honours courses offered in 2016/17 will cover art in England c.1900-1960, and the idea of 'global' modern art.