People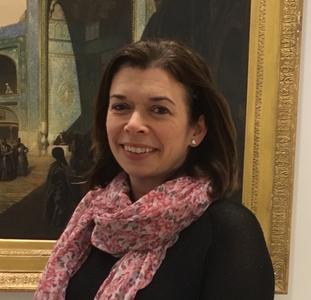 Biography
Shona Kallestrup works on central and east European and Scandinavian art in the 19th and 20th centuries. She has a specialist interest in the art of Romania and her research also focuses on wider issues of national/ local identity, vernacular appropriation and international artistic exchange. Her current research explores the role of the arts in Danish educational establishments.
Shona offers Hons modules in Scandinavian art and design of the 20th C, Dada and Surrealism, Central European Secession Movements and Western European Art Nouveau.
Shona is a graduate of the University of St. Andrews and the Warburg Institute and has also spent study periods at the Ion Mincu Institute of Architecture in Bucharest. She has previously taught at the Universities of Aberdeen, Edinburgh and Copenhagen.
Research Overview
19th/ 20th- C Romanian art; Habsburg Empire; 20th-C Scandinavian architecture and design.